It's not the first time (remember "360 Friday"?), and probably not the last time, we've seen CNN tinker with the second hour of "Anderson Cooper 360."
The panel format has been tried before, and this week it's back. Dubbed the "Anderson Cooper 360 Special Edition," the show has Cooper and 4 others around a new glass table with a monitor inlay.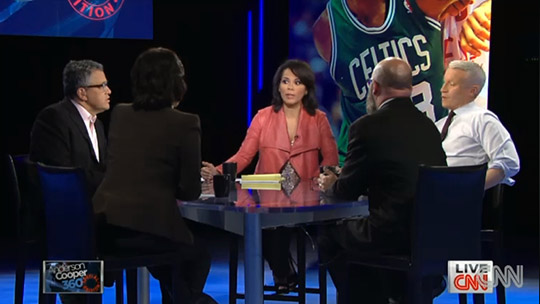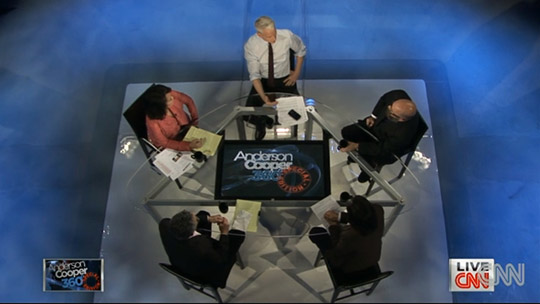 The sparse set was likely quickly setup using one of CNN's idle studios in New York City. The main set features are the desk, a social media feed, a few large monitors, some cityscapes and some LED backlit strips.
Simple and effective, the set screams "pilot."
We'll see if the format sticks around this time and if CNN invests in a full theatre in the round for Cooper. Along with a new set for CNN's new morning show, our sources indicate CNN is also expected to renovate the "Communications Center" set soon, currently only regularly being used for "OutFront."