L.A. NBC pulls out augmented reality for WX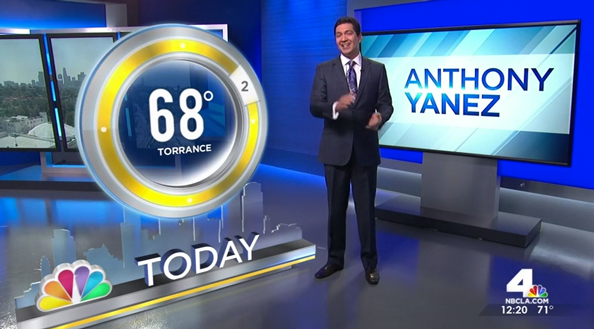 Los Angeles forecaster Anthony Yanez's weather report started out pretty typically — with him standing in front of a three-panel video array showing a live camera feed of current conditions.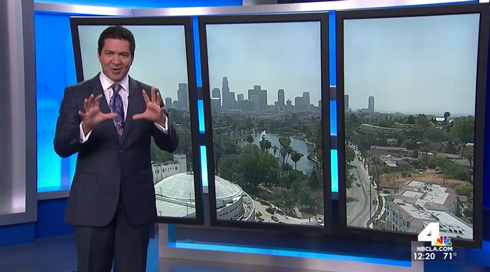 But things took a turn when Yanez took a short stroll past the monitors and walked behind a giant floating yellow ring.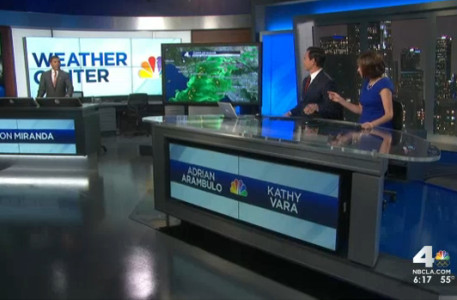 KNBC-TV
View more images of this project...
That ring, it turns out, was actually representing the current temperature — 68 degrees — and was part of a new augmented reality setup KNBC-TV is using.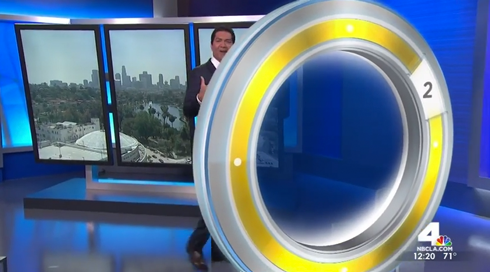 Meanwhile, below the ring was a virtual "glass" city silhouette along with 3D NBC peacock and the word "Today" seemingly sitting on the floor of the studio.
In the background, meanwhile, a real in-studio monitor displayed Yanez's name — in line with KNBC-TV's practice of using on-set monitors in place of lower thirds for talent names.