Why Philly station still uses iconic theme music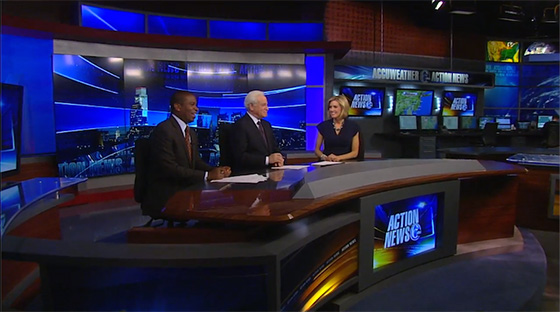 It's survived over 40 years — through 10 presidential election cycles, the fall of the Berlin Wall and 20 Olympiads.
So it's safe to say WPVI-TV's, the ABC O&O in Philadelphia, iconic "Move Closer to Your World" theme song is pretty much a part of the city's history.
The song originally debuted back in 1972 with musical backing by the London Philharmonic Orchestra and vocals from the Hillside Singers (also known for a famous Coca-Cola commercial), according to a Billy Penn blog post.