Q&A: Behind the design of 'The Late Show with Stephen Colbert'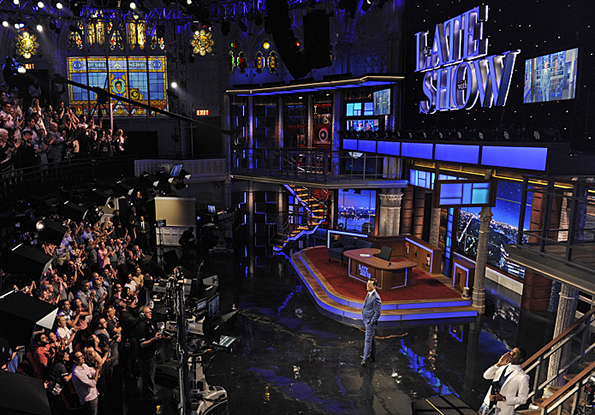 Stephen Colbert took over the reins of CBS's "The Late Show" last week, marking the beginning of a new era for the network. As part of the change, significant alterations were made to the show's home, the Ed Sullivan Theatre.
We recently had a chance to talk with Larry Hartman, senior designer on the project at Jack Morton PDG, about the changes.
Talk a little about the background of the project
Arriving at the scenic design was truly a collaborative process, that took months and many, many conversations with Stephen and his producers.
We really wanted to embrace the theatre architecture, so that the entire room could be a part of the on-screen environment.
What challenges did you face in this set design?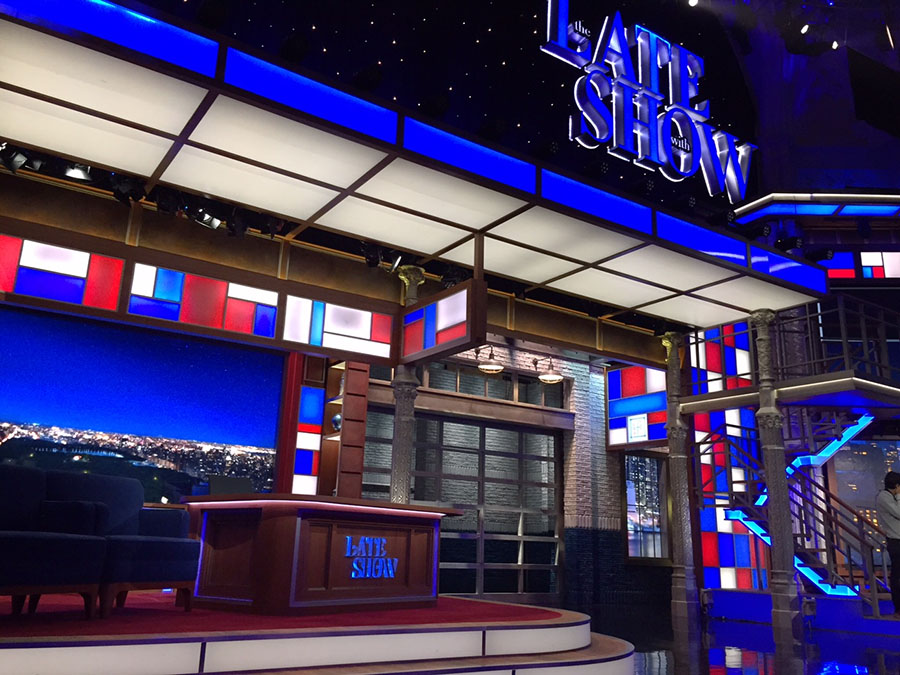 One particular challenge was taking this magnificent, open volume and creating an environment that directs the focus on Stephen and his guests. We did this by creating structures that connected to the soaring theatre facade, but appear to naturally divide it and organize its impact into smaller areas. The downstage ends of the stage have naves with tall columns culminating in Gothic arches.
We added balconies on each side, essentially cutting the height down to person-sized levels. This not only helped to make the scale friendlier, but also doubled the playing space for a show that will continue to grow and experiment.