7 News promo emphasizes 'everywhere' with dramatic footage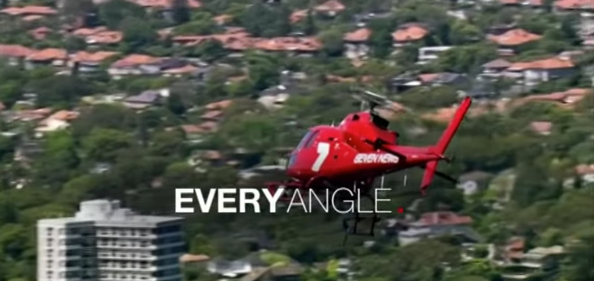 Not to be outdone by yesterday's news promo from 7 News, here's another over-the-top one from the same Australian network.
This 90 second spot starts off with dramatic shots of explosions, car chases, natural disasters and feats of mother nature and human interest stories and then circles around to have talent emphasize its all-encompassing coverage.
The theme of "Everywhere." is skillfully incorporated not only in the final title slide, but also through the use of matching graphics throughout the entire piece.
The background music, which hadn't been released to the public at the time the promo first started airing in June 2014, is a song called "World's Apart" from a band called Go Comet.