Atlanta station debuts high tech new home from Devlin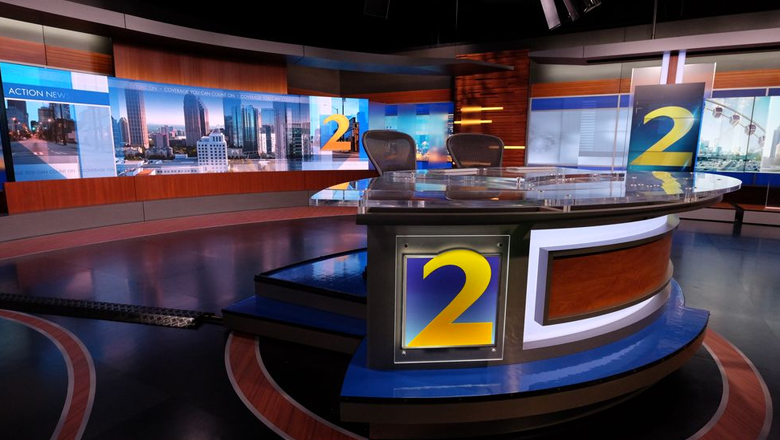 Atlanta's Cox Media owned ABC affiliate WSB-TV is set to debut a new home during its 5 p.m. newscast later today that mixes traditional wood tones in contemporary shapes mixed with modern technology.
At the center of the new set, designed by Devlin Design Group, is a curved anchor desk fronted with an internally lit panel and wood toned band. On the left side, the station's "2" logo is prominently displayed.
Behind this is a 20 foot wide curved and seamless LED panel that's almost five feet tall and serves as the primary background behind the anchors.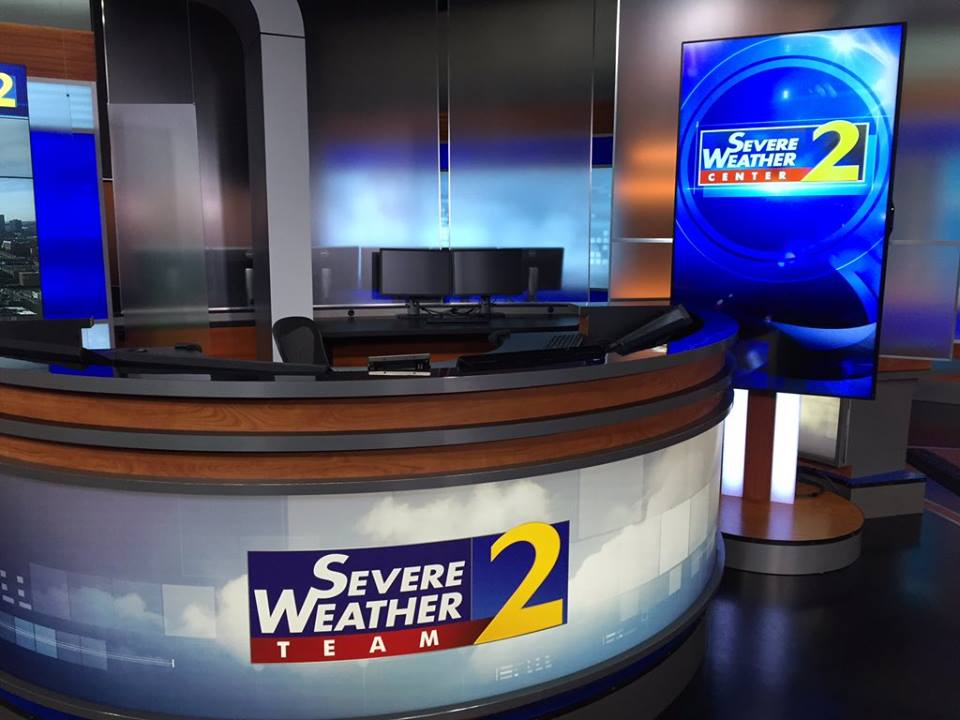 A nearby weather center is stocked with an array of 12 46-inch monitors and a 70 inch vertically mounted panel on a tower-like structure backed with frosted panels that separate the presentation area from workspace.