NeuLion releases new OTT dashboard solution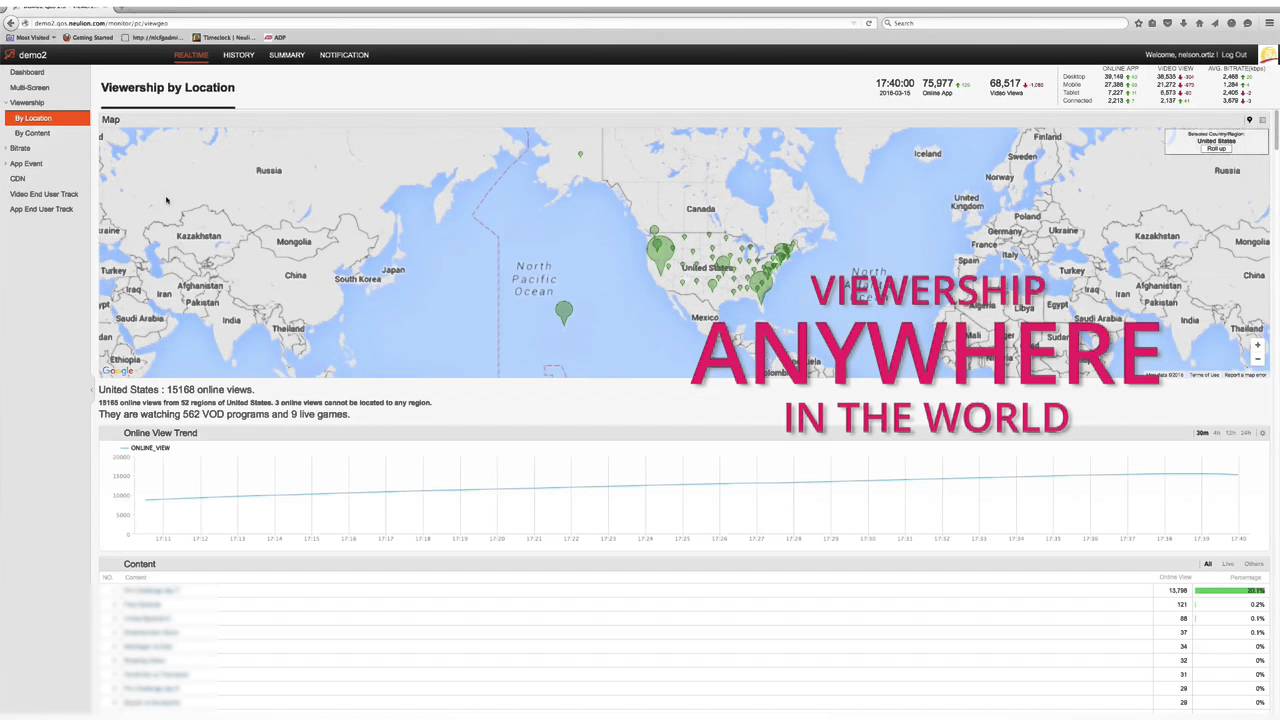 NeuLion has announced a new analytics dashboard has been added to the NeuLion Digital Platform to monitor in real time every viewer's quality of experience and for the content rights holder, business metrics showing instant feedback on the health and growth of their over-the-top and TV everywhere services.
In a continually changing and fragmented digital landscape, the new OTT Dashboard gives NeuLion partners a single view of their digital service that seamlessly combines both quality of service and quality of experience for their viewers but now also includes real time subscriber business metrics.
As part of the NeuLion Digital Platform, the NeuLion OTT Dashboard ensures the best quality video is delivered to all viewers while driving revenue.
With continual data collection at the subscriber and device level, NeuLion delivers real-time metrics to analyze every single viewer through live and VOD content QOS/QOE monitoring – updated every 30 seconds with views broken down by device, bitrates, location and more.
The system now includes easy to use global map views with real time analytics on specific streaming content by device plus as viewers renew or sign up for the digital services, details of the viewers attributes light up on the OTT Dashboard.