Dutch broadcaster NOS updates set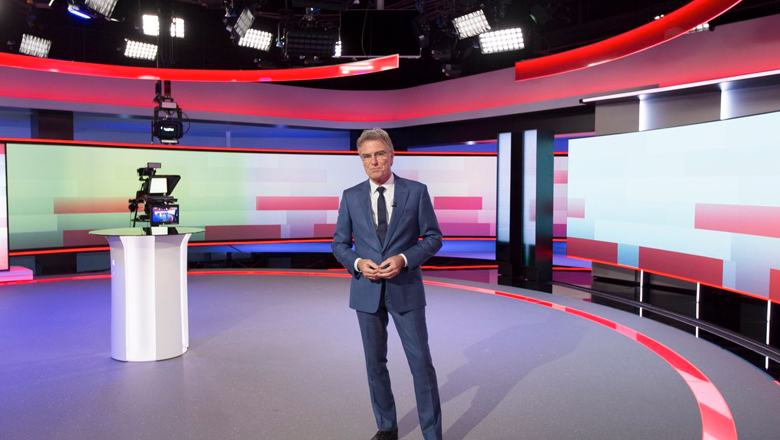 Dutch broadcaster NOS has debuted a sleek and high tech look for its signature news programming, including "Nos Journaal" and "Nieuwsuur."
The circular set is wrapped nearly entirely with LED video walls that curve, used for skylines, branded and topical graphics throughout the broadcasts.
The set, located in Studio 8, also includes a myriad of both stationary and movable video panels, including two vertically mounted displays used for OTS elements and live debriefs.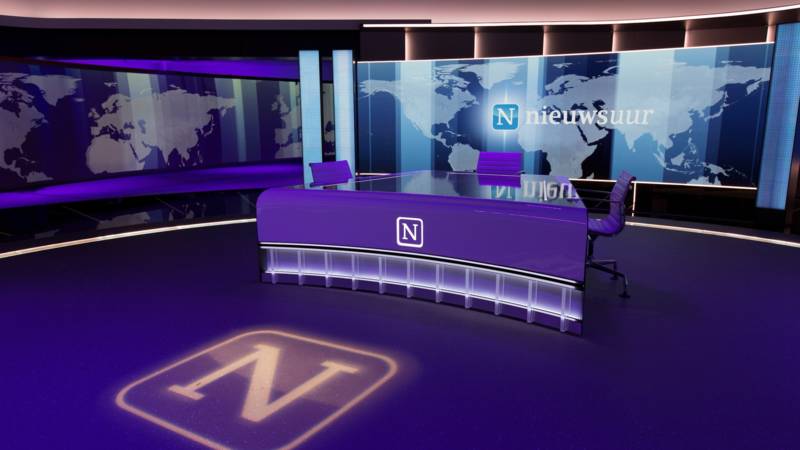 Other elements from the set, designed by Belgian design company Fisheye, include LED pillars and sectioned walls that add texture and, along with the staggered placement of video elements, depth to the design.
In early airchecks, the network has already made extensive use of the video walls to enhance storytelling, often using one of the set's smaller panels as a more prominent graphical element with the wraparound video walls in the background serving to show related imagery.
Other uses include using the video screens for remote interviews as well as showing large photo lineups of key players in a story.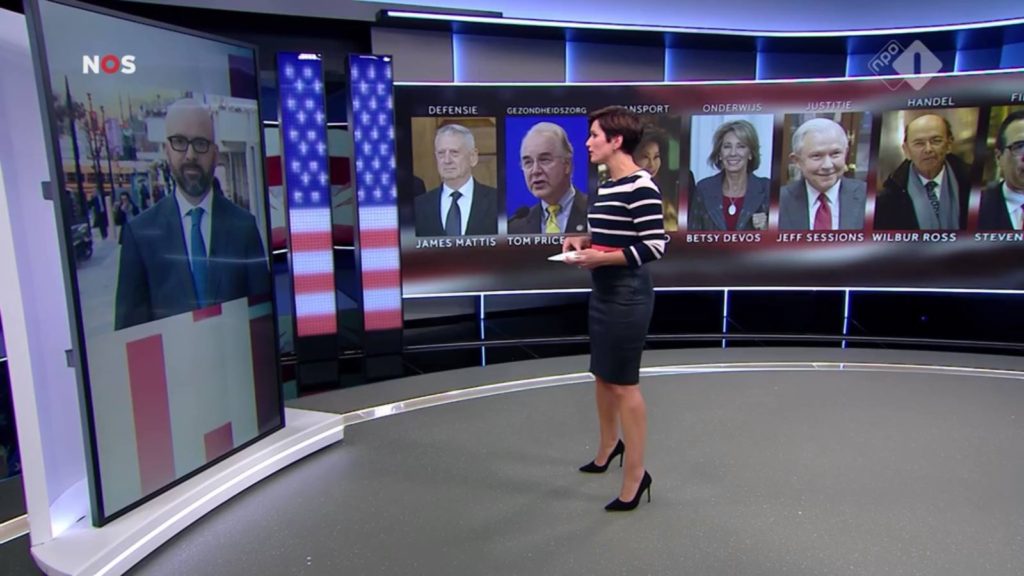 The LED pillars also change to fit the story — for example, a story on American politics includes a pixellated American flag motif.
The set includes a large anchor desk with multiple configurations as well as smaller standup pods, all of which can be moved in and out as needed.