CBS Phoenix debuts light, airy and layered new look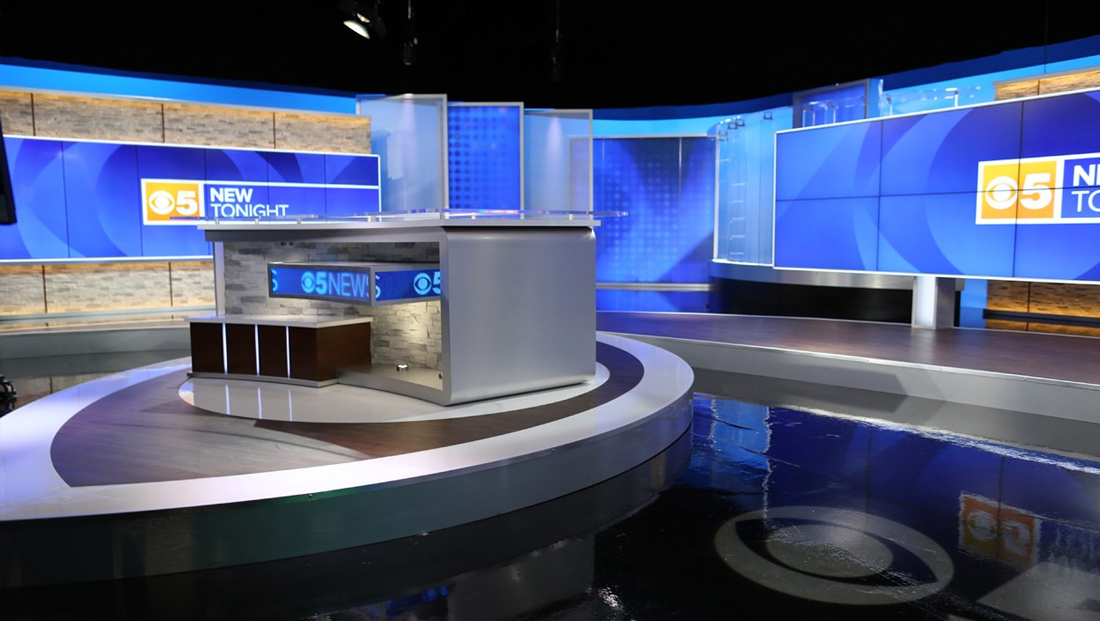 KPHO, the CBS affiliate in Phoenix, Arizona, has debuted an on air overhaul that blends layered glass panels, LED panels and scenic elements to create a light and airy look.
The station's new set, from Z Space Creative and built locally by Southwest Scenic Group in Tempe, features a wraparound front lit cyc wall with various scenic elements configured around the space to create a layered and flexible set.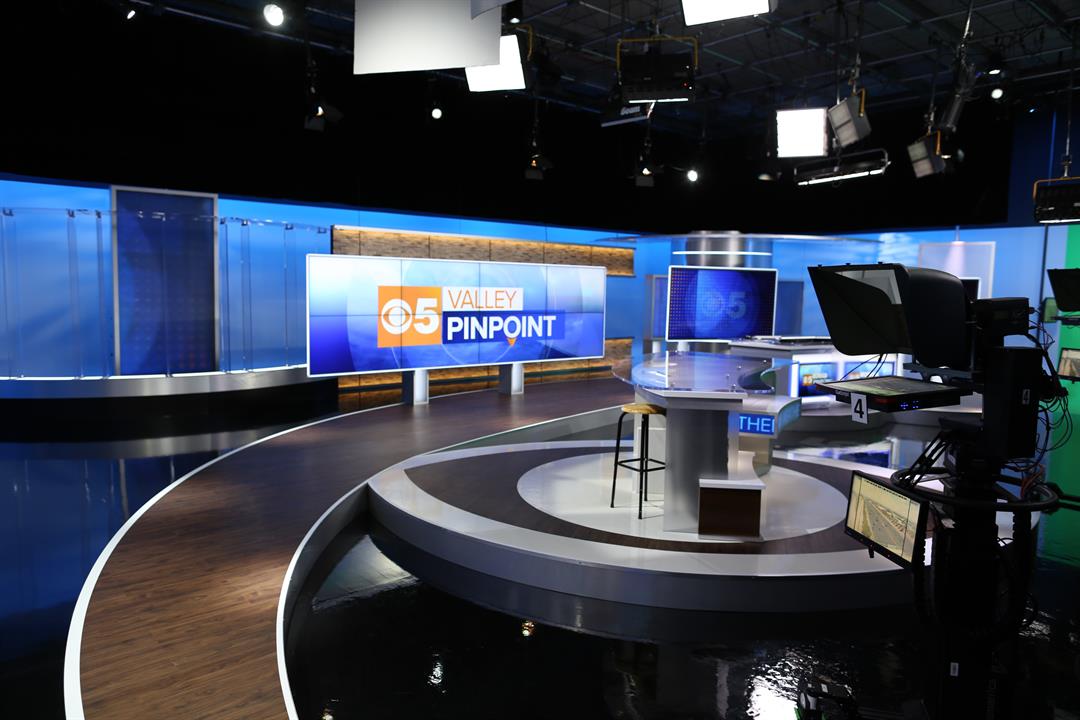 A portion of the wall features a silver and black knee wall with structural crystal-clear glass panels that create the sense of space without "boxing in" the studio.
Behind the glass, meanwhile, gobo textures and a freestanding LED panel adds flexibility and additional layers to the design.
The set also uses frosted glass panels mounted on a single, thin metallic rod, some of which are arranged in an overlapping pattern that, again, brings a sense of depth to the look.
Elsewhere, a faux stone header and knee wall are a subtle nod to the natural landscape and architecture in the market, while the floating effect continues the modern, open feel.
Two large video walls serve as both background and storytelling elements, while additional, lower resolution LED panels in a variety of sizes and orientations provide additional background visuals.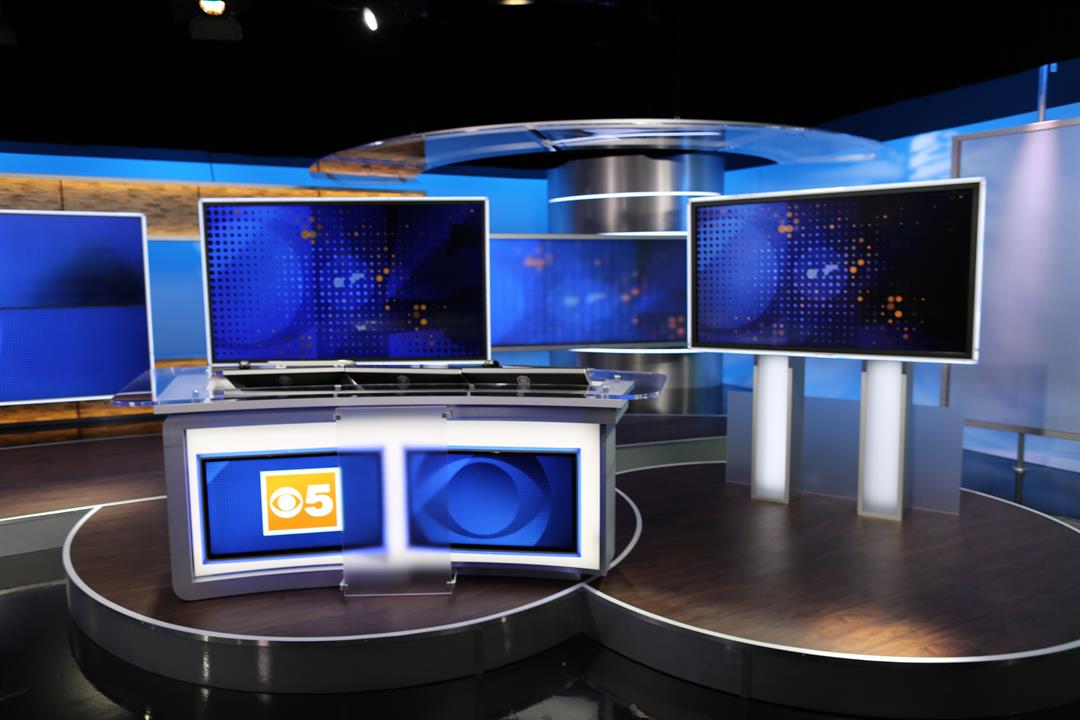 The set's weather center is anchored by a curved metallic surface with matching header element, while two large flat panel screens flank the curved standing desk, each with backlit and frosted bases.