NBC updates special report slate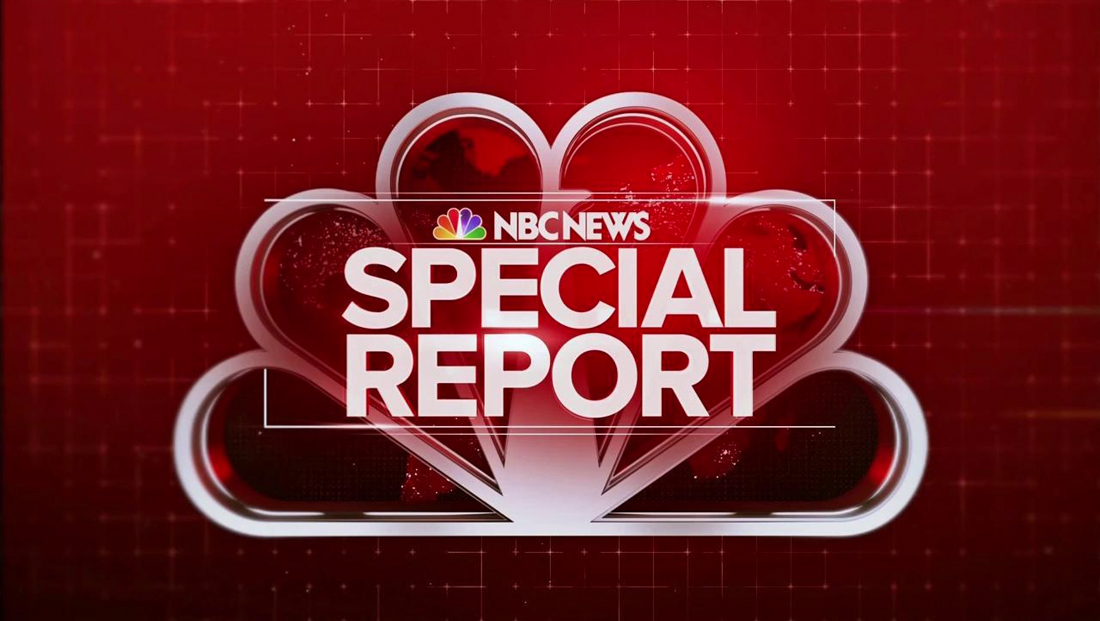 Coming on the heals of a revamped lower third and bug design for its special report lower thirds, NBC News rolled out a matching look for its countdown and slate Thursday.
The new countdown retains the red color scheme, though in a bit of a brighter shade.
The countdown, which depending on when an affiliate joins the network feed, may not be visible to all viewers, includes transparent numbers in an updated font that matches the typography used by both "Today" and "NBC Nightly News" as well as the lower third insert graphics NBC debuted earlier this week.