Isobars, fronts and Godzilla: Inside the creative mind of Joe Snedeker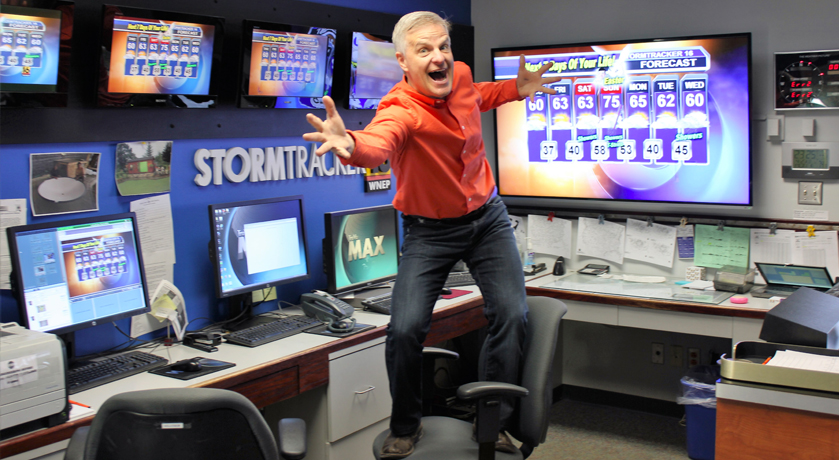 Meteorologist Joe Snedeker, who works at WNEP in Scranton/Wilkes-Barre, Pennsylvania, has made a name for himself offering some of the TV news industry's most creative — if not wacky — forecasts.
Snedeker has become known in the market and the industry at large for his weather presentations that contain a unique blend of scientific facts, pop culture references, random objects flying around weather maps and even characters.
"I seem to be the only one I know in the business who consistently integrates JPEG objects … into the forecast graphics," says Snedeker.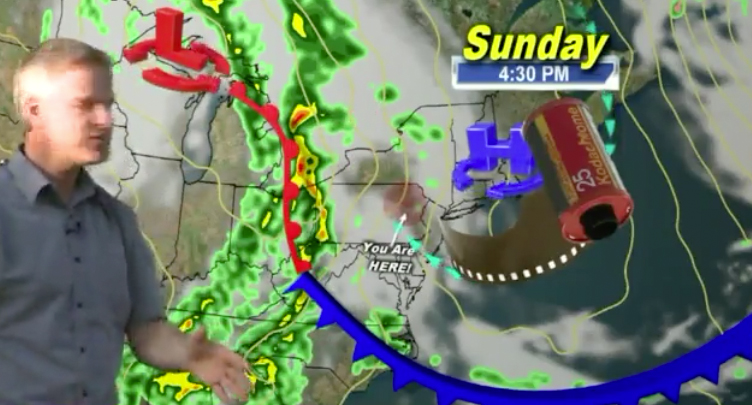 Those objects run the gamut of everything from simple icons to furniture, random objects (such as the roll of film shown above) and even the heads of celebrities or station personalities.