Megyn Kelly's 'Sunday Night' debuts with stiff newsroom anchor segments, classy graphics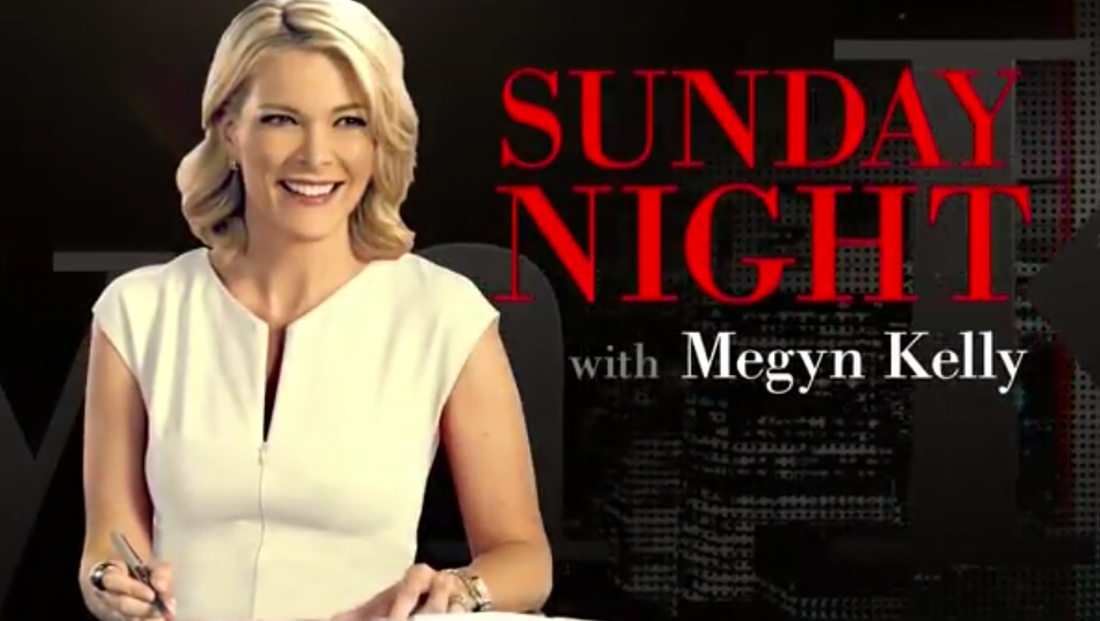 NBC News' new prized team member, former Fox News star Megyn Kelly, made her debut on the peacock network Sunday with a newsmagazine that carried over much of the look and feel of a previously released promo and with Kelly herself coming across as bit out of her element.
The show opened by overviewing the broadcast's upcoming stories with Kelly providing a rather flat and slow paced voiceover and open, before switching to a highly-Photoshopped cut out image of Kelly against a black background and logotype next to her.
Kelly's rather robotic anchor segments were pretaped in various locations through the network's fourth floor newsroom, though it avoided using the studio footprint used by both NBC and MSNBC, known as Studio 4E.
Instead of taking utilizing 4E's large video walls, Kelly introduced segments either standing in the middle of the newsroom workstations, many of which had branded desktop backgrounds.