'Jim Jefferies Show' mixes mystery, contrast in set, graphics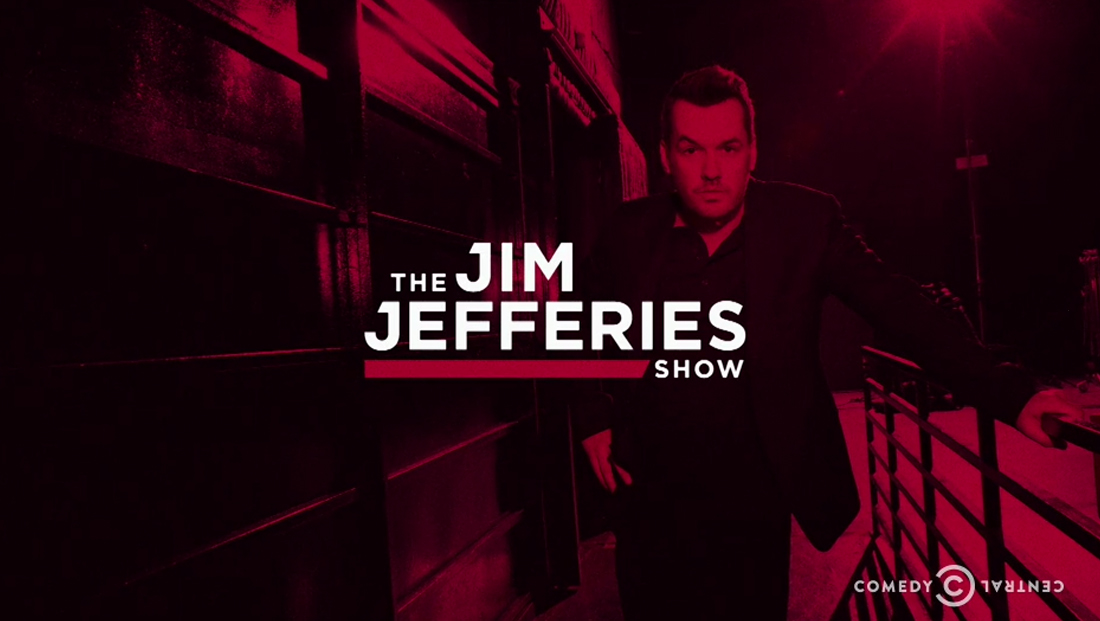 Comedy Central's "The Jim Jefferies Show" is a visual study in contrast and opposing forces — but also manages to keep its intentions a bit of a mystery.
The show's logotype features the host's name in a clear sans serif typeface with distinctive, custom drawn "J"s that emphasize the alliterative structure of the host's name.
The letters feature "caps" that are distinct in two ways — they do not extend to both the right and left side of the ascending line of the "J"s and are also "chopped off" at an angle on the left side.
The shape formed by the "caps" here is flipped horizontally in the bold red line under "Jefferies" that draws the eye to the word "Show," which appears in smaller type below.
This "bar with an angle" motif continues to make an appearance through the shows' graphics from Trollbäck + Company and scenic design — and also serves as a visual nod to the concept of division, comparison and contrast.
For instance, the's show's open uses a fullscreen version of the angle to combine, often ironically, two photos in a diptych — such as an image of the Pope with Jefferies' own headshot.