'Fear(less)' showcases the power of conversation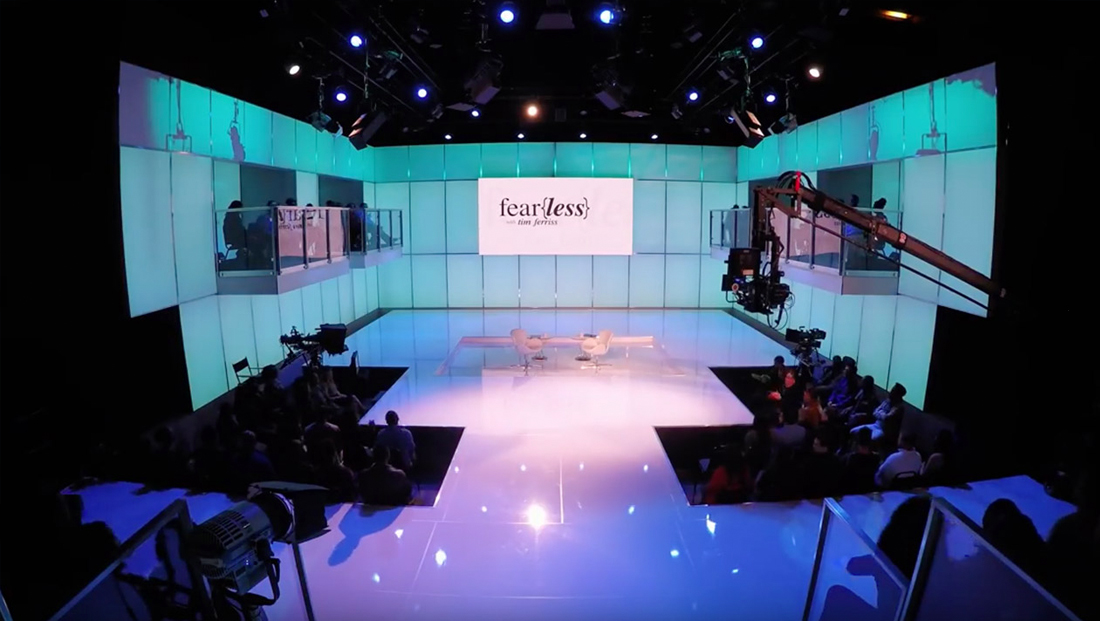 When creating the set for bestselling author, entrepreneur and investor Tim Ferriss' "Fear(less)," the designers were tasked with creating a progressive and modern look that still allowed conversation and ideas to flow between the host, guests and studio audience — as well as the viewing audience.
The result of this strategic design is a modern look that combines the modern aesthetic of an Apple Store, the intimacy of a small theatre-in-the-round and colorfulness of Ferriss' personality.
"The set was envisioned as a modern Ted Talk environment — showcasing the talent of Ferriss," said designer Jeff Hall, whose JHD Group created the set for the show, which airs on AT&T's Audience Network.
The set's main venue is a seated interview area that, thanks to being sunken into the riser in the middle of the stage-like open space, has the illusion of being a smaller, more defined space for discussion.
The studio audience is drawn into the interview thanks to "pits" on either side of the stage as well as from four glass-fronted balconies that, opera box-style, give audience members a unique view of the host and discussion.