Scott Pelley signs off from 'Evening News'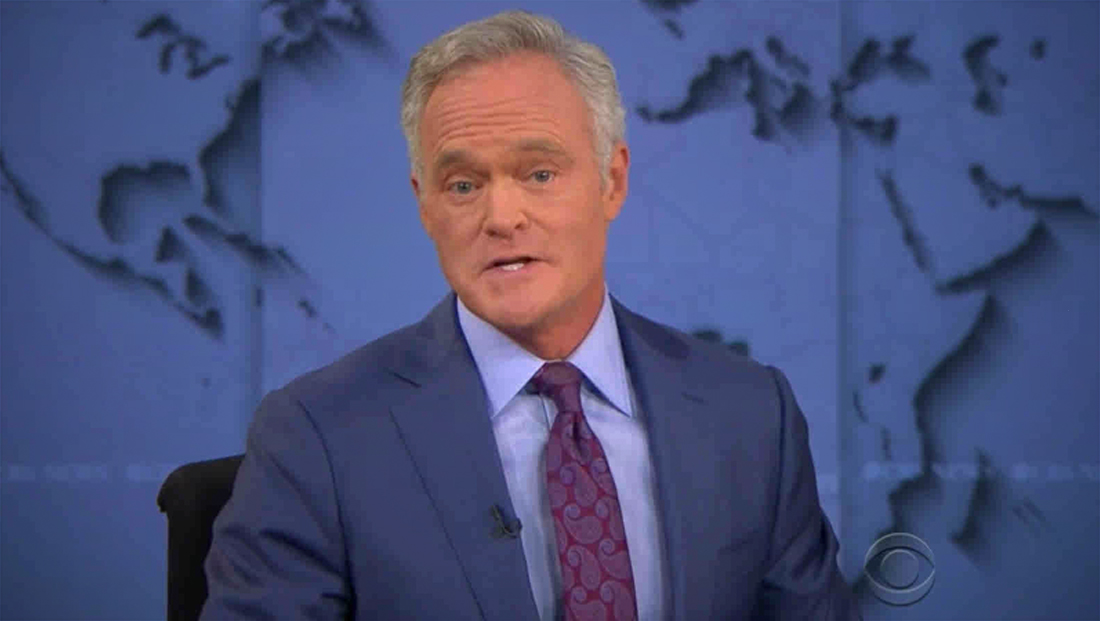 After six years at the helm of the "CBS Evening News," Scott Pelley exited the broadcast, as planned, this evening.
At the end of the broadcast, Pelley paid tribute to his staff and their families, including mentioning the risks they take to bring home the news and, via a James Madison quote, the value of a free press.
In a simple elegance, his closing featured a one shot with a looping world map background behind him.
At the end, Pelley signed off the "Goodbye and good luck," a homage to the famous words of his predecessor, legendary CBS broadcasting Edward R. Murrow.