MSNBC resurrects 'On Assignment' — this time with Richard Engel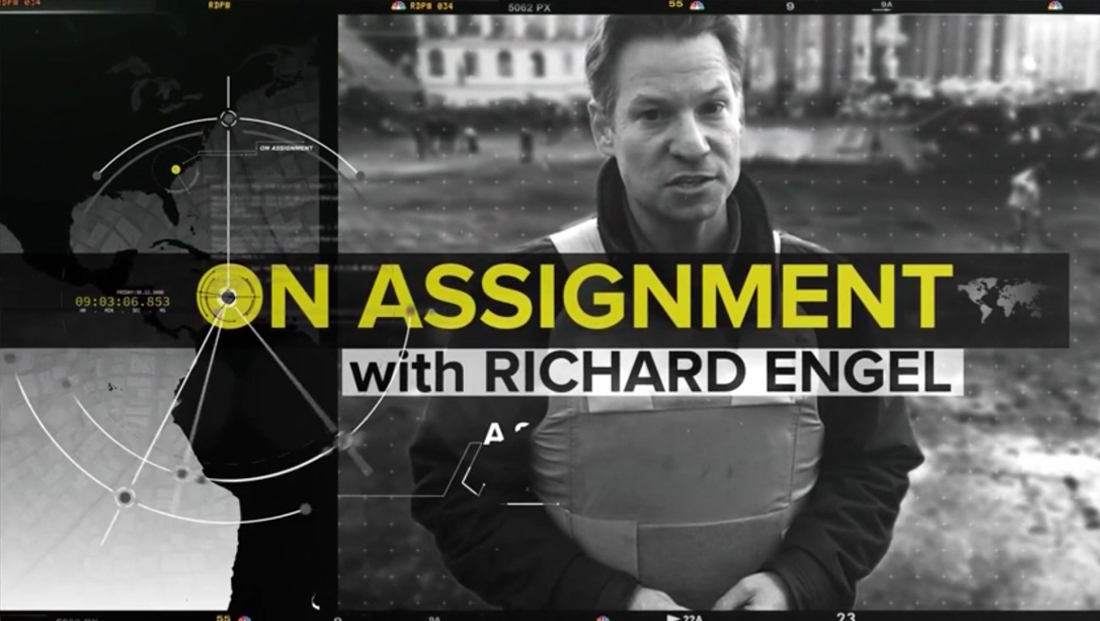 MSNBC is resurrecting the "On Assignment" name that its parent network, NBC, used last summer for a limited series newsmagazine.
This time around, not only will the show air on MSNBC instead of NBC, but correspondent Richard Engel will headline the program, which will air as a limited series in the timeslot normally occupied by "The Rachel Maddow Show" for a limited run this summer.
The previous iteration of "On Assignment" was hosted by Lester Holt and billed as being "powered by Dateline NBC," with a mix of correspondents providing stories.
Although the show appears to be named "On Assignment with Richard Engel" in the promos, some TV listings show the name as "Richard Engel on Assignment."
The show's new look features a yellow logotype with the "O" accented by a "hub and spoke" motif.
The show is also putting an emphasis on Engel's field reporting experience — "Richard Engel doesn't just get the story, he goes to the center of it," reads the announcer in a promo that is airing on MSNBC.