'Steve' soars to the rafters with new look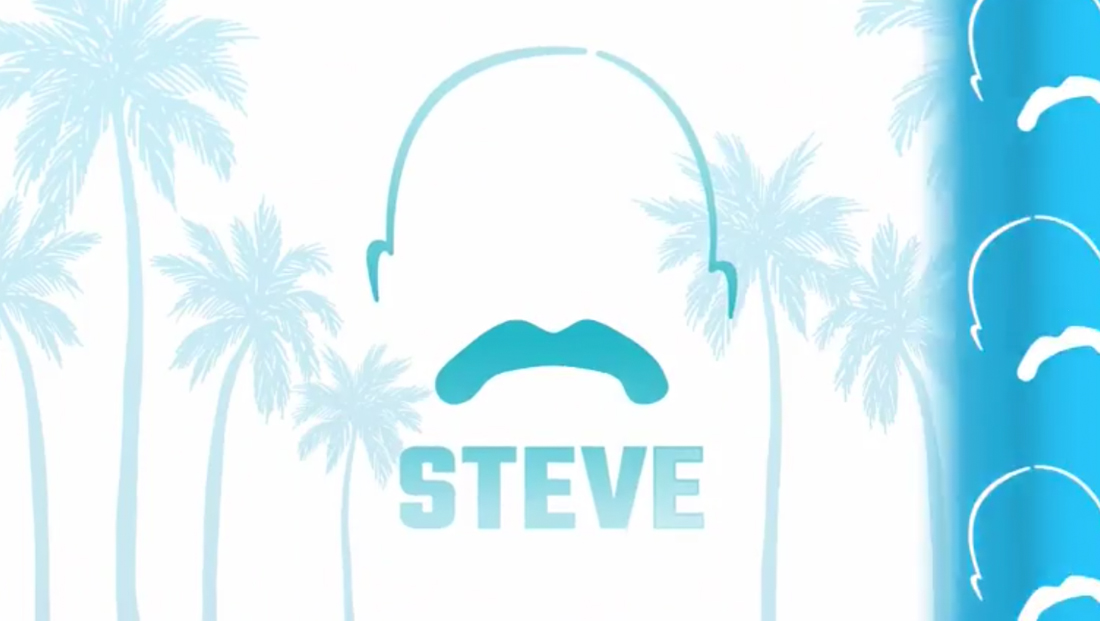 The new incarnation of Steve Harvey's talk show uses the soaring ceilings of Stage 1 at Universal Studios Hollywood to its advantage, creating a set that boasts strong vertical lines and a definite sense of height.
The show is essentially a reboot of "Steve Harvey," which was produced in Chicago at the NBC Tower.
Now known as simply "Steve," the show is technically a separate program than the previous version — and is certainly not to be confused with "The Steve Harvey Show" that aired from 1996 to 2002.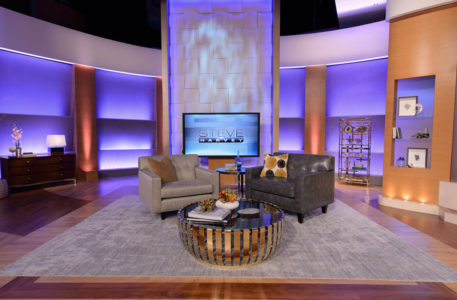 Steve Harvey
View more images of this project...
Officially, "Steve Harvey" was canceled after five seasons, with the new version produced by NBCUniversal.
The move puts "Steve" smack dab in the middle of NBCUniversal family — with NBC-owned KNBC and KVEA and the NBC News Los Angeles bureau occupying the Brokaw News Center within the amusement park and backlot complex.
Stage 1 draws its roots back to 1961 and was originally built for the "Jack Benny Show." Films including "Jurassic Park III" and "Bruce Almighty" also used the soundstage, as did "The Tonight Show with Conan O'Brien" during its two-year run.
Within Stage 1, the new set uses strong vertical lines to emphasize height—and perhaps Harvey's big personality—while also following familiar visual cues from other daytime talkers. Veteran designer Anton Goss handled the production design for the show through his company, Consortium Studios.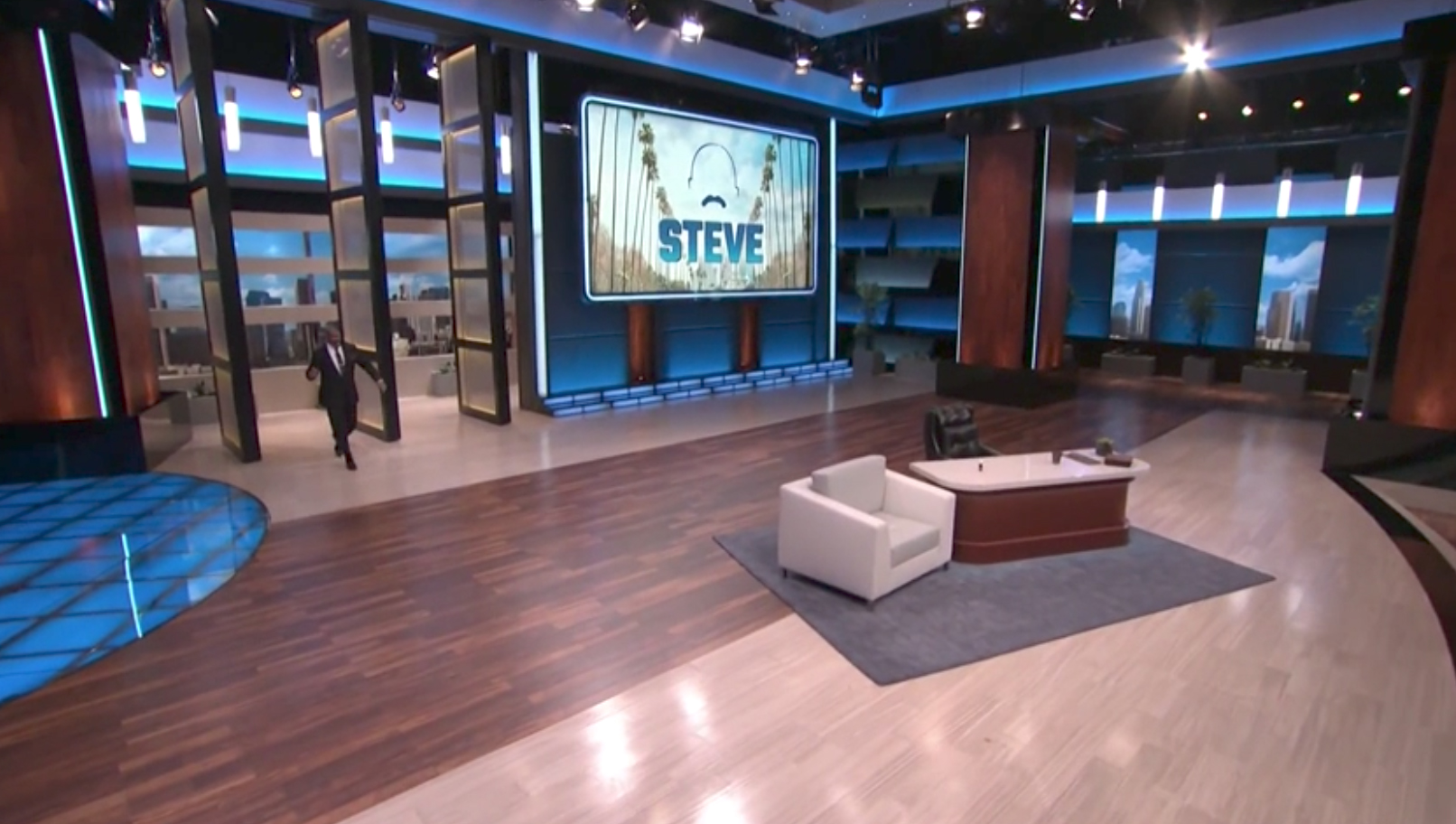 On camera, the set not only appears to be at least three stories tall, but it also boasts wide, open floor space in two tones of wood.
At the top of the show, Harvey enters through pivoting, translucent vertical panels with bold frames, which rotate to allow a pathway for him before reverting back to being a solid wall.
The area behind the panels features a tall span of horizontal bands that alternate between a Los Angeles cityscape view, with tall tubular light fixtures mounted high above.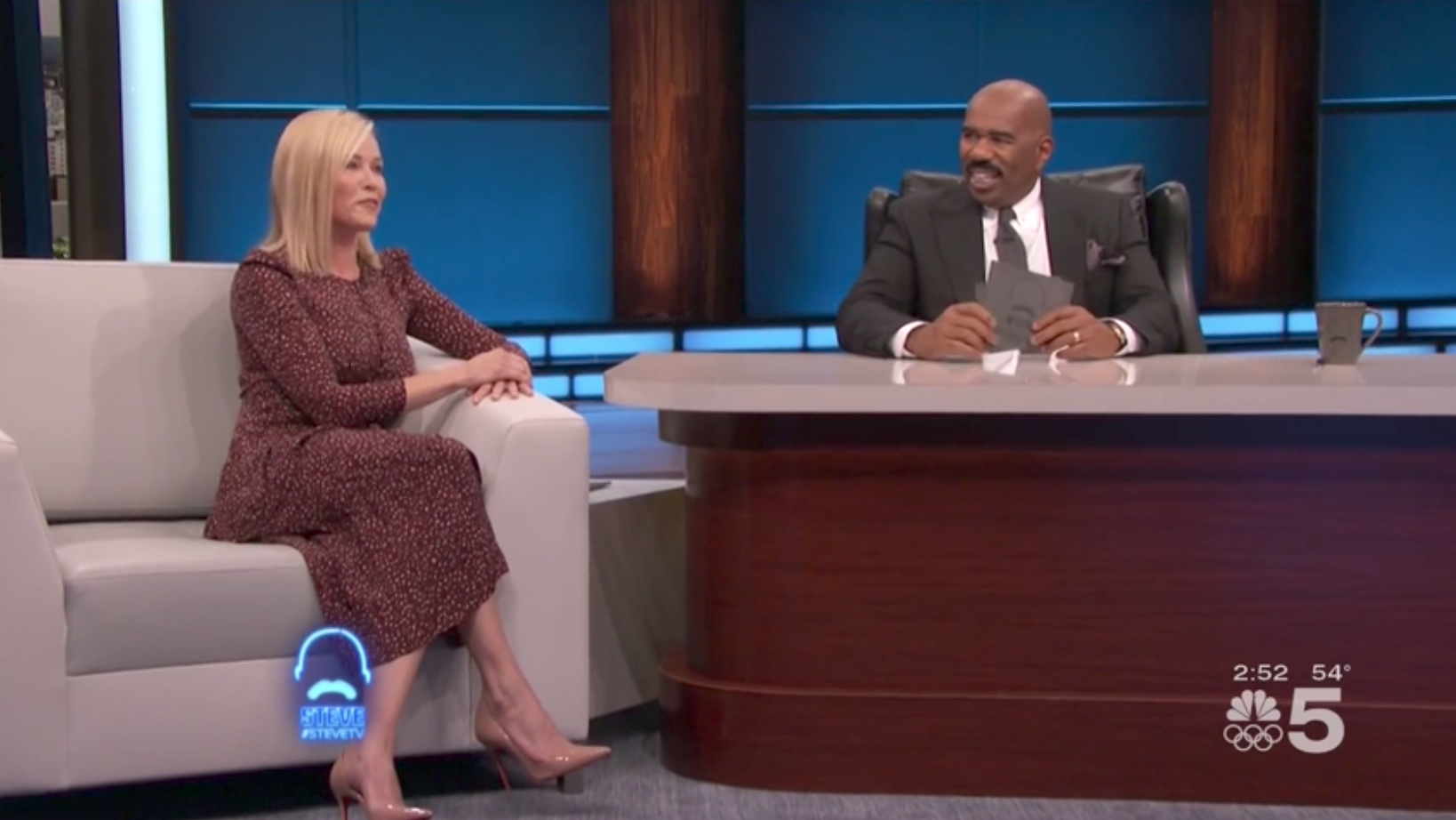 To the right of this is the set's home base, with Harvey moving to a desk and a large armchair for guests.
Behind this area is wall featuring uplit dark blue panels and wood columns, which also features a large video screen positioned higher up and framed with a teal border. Near the floor is a series of internally lit stair risers.
Rounding out the set to the far left are two vertical "windows" framed by more of the deep blue paneling accented with potted plants and additional lighting fixtures.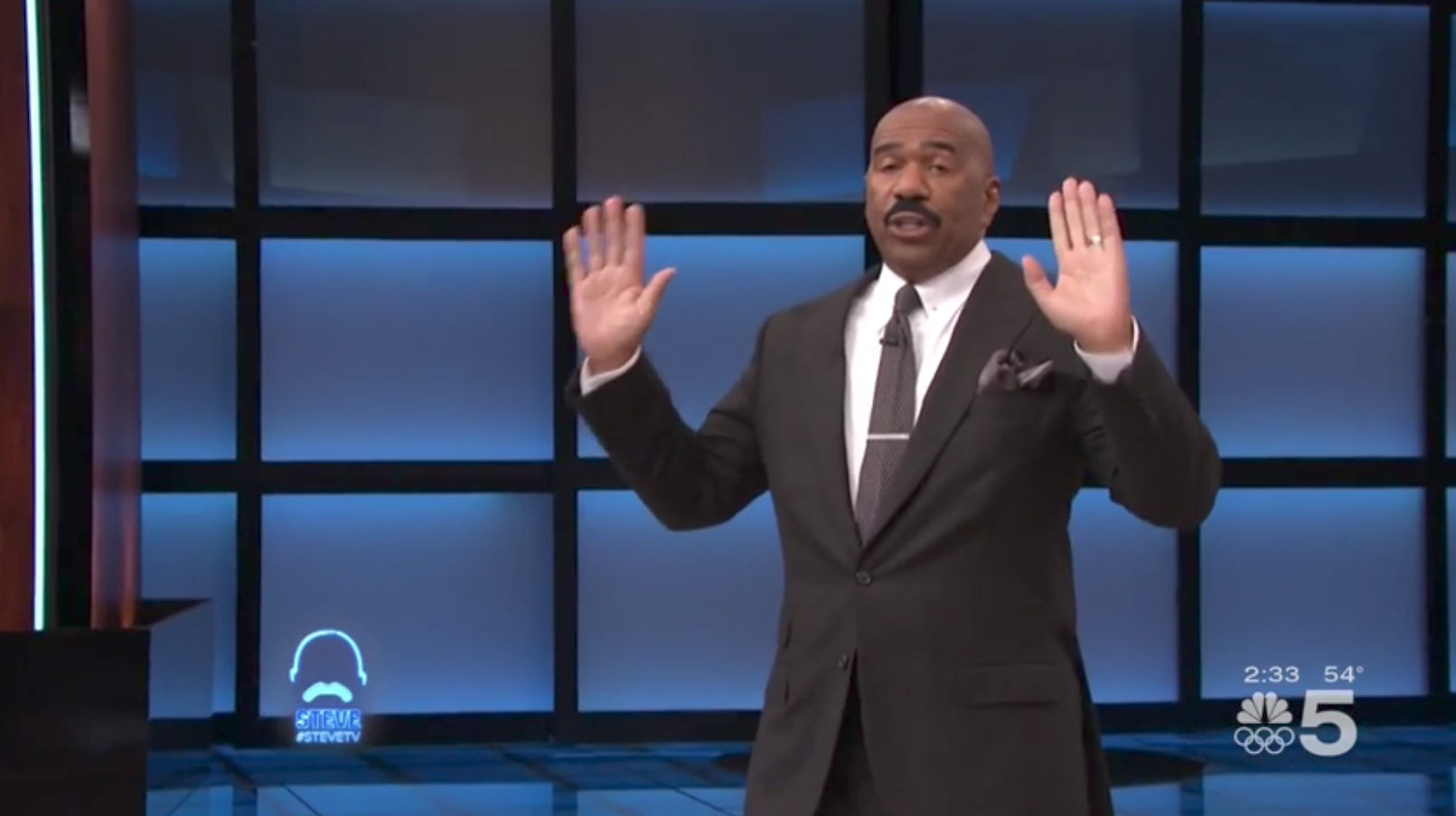 The far left of the set also includes a flexible space with a large, movable wall with thick dark frames and integrated lighting, as well as a glass floor.
For concerts and other outdoor segments, a nearby public entertainment area called CityWalk is utilized.