Virginia station launches 'Now at Eleven'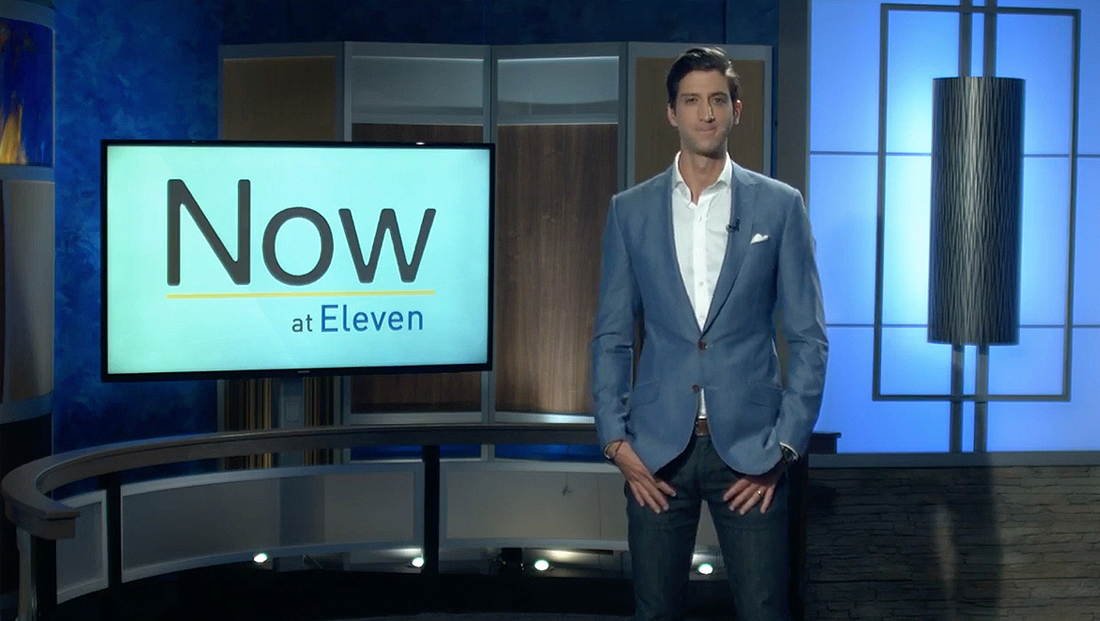 WVEC in Hampton Roads, Virginia, has launched its entry into the alternative news format — a late news program called "Now at Eleven."
The newscast, presumably targeted at a millennial demographic, uses various parts of the station's existing set along with its own graphics package and logo.
Anchor segments in this broadcast, not unlike those in the station's other newscasts, tend to be heavily geared toward standups with a video panel or wall behind the talent.
The name itself is a subtle nod to the station's "13 News Now" branding, which it uses both on air and online.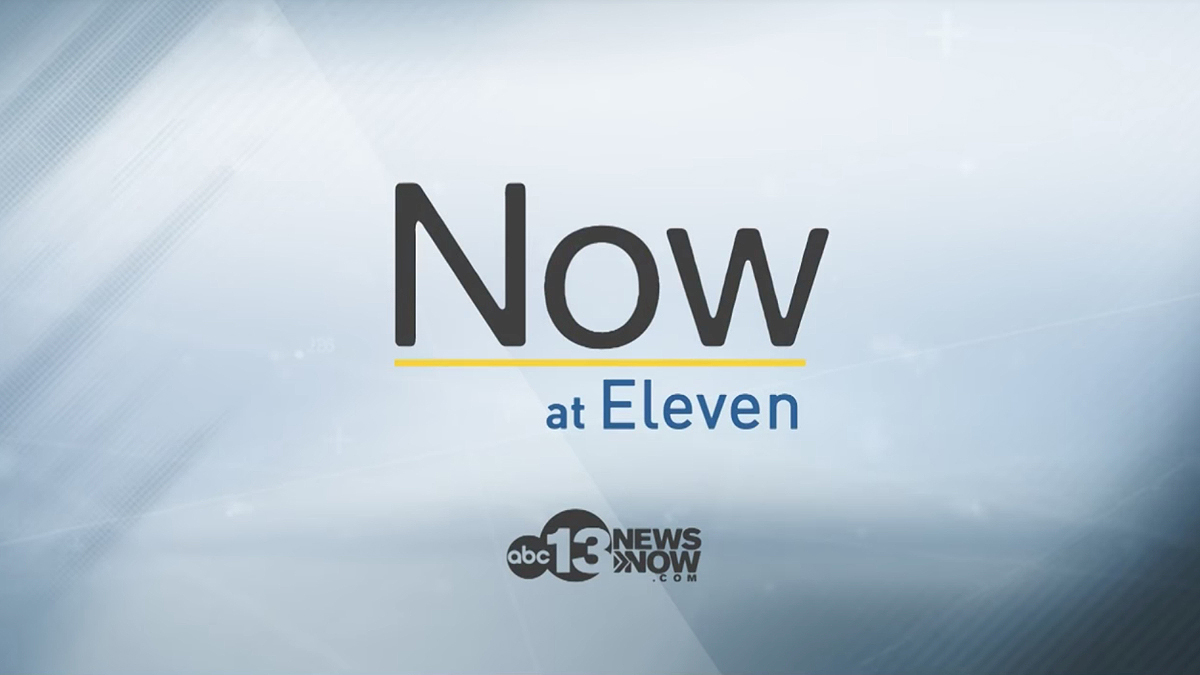 The logotype renders to word "Now" in a sans serif typeface with rounded accents, giving it a lighter, more contemporary feel.
The "at eleven" part of the logotype, meanwhile, set in a slightly different sans serif, with a yellow line separating the two parts. The station's main logo and branding appear in a single color below.