'Nightly News' tinkering with opens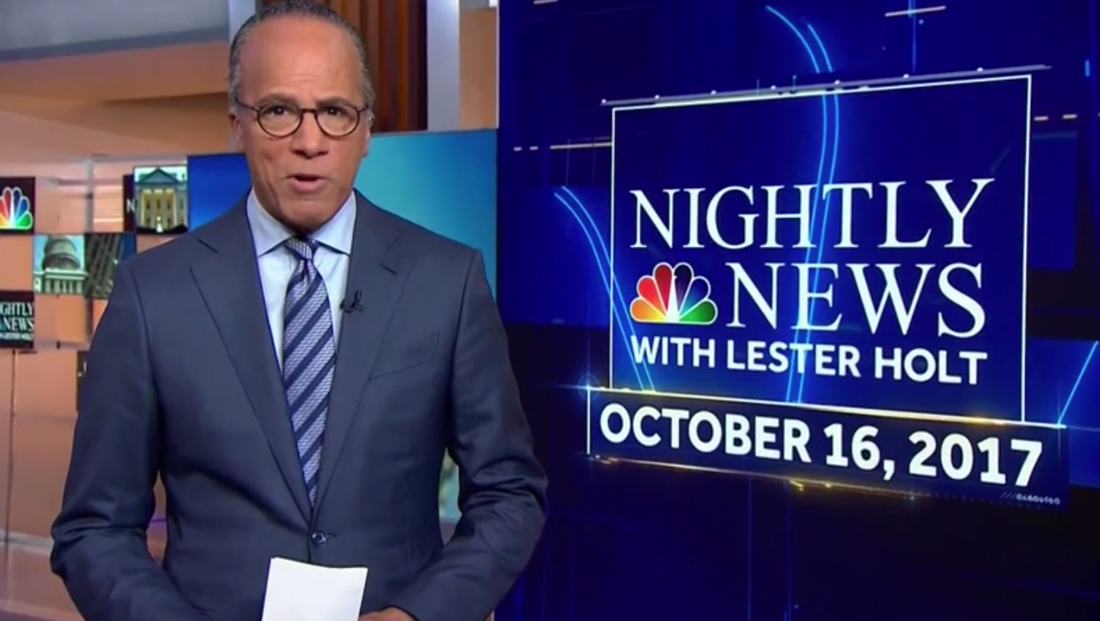 Over the past month, "NBC Nightly News" has made a series of small changes to its open.
The previous format, which typically started with anchor Lester Holt on camera introducing the first story tease was followed by five additional teasers with Holt providing a VO.
Holt would then appear back on camera saying "'Nightly News' begins now" or a variation.
The control room would then switch to an animated open with the full signature of the Mission theme, followed by an announcer saying "From NBC News World Headquarters in New York, this is 'NBC Nightly News' with Lester Holt," as shown in the Oct. 9 edition: