'CBS Weekend News' gets graphics update to match its weekday parent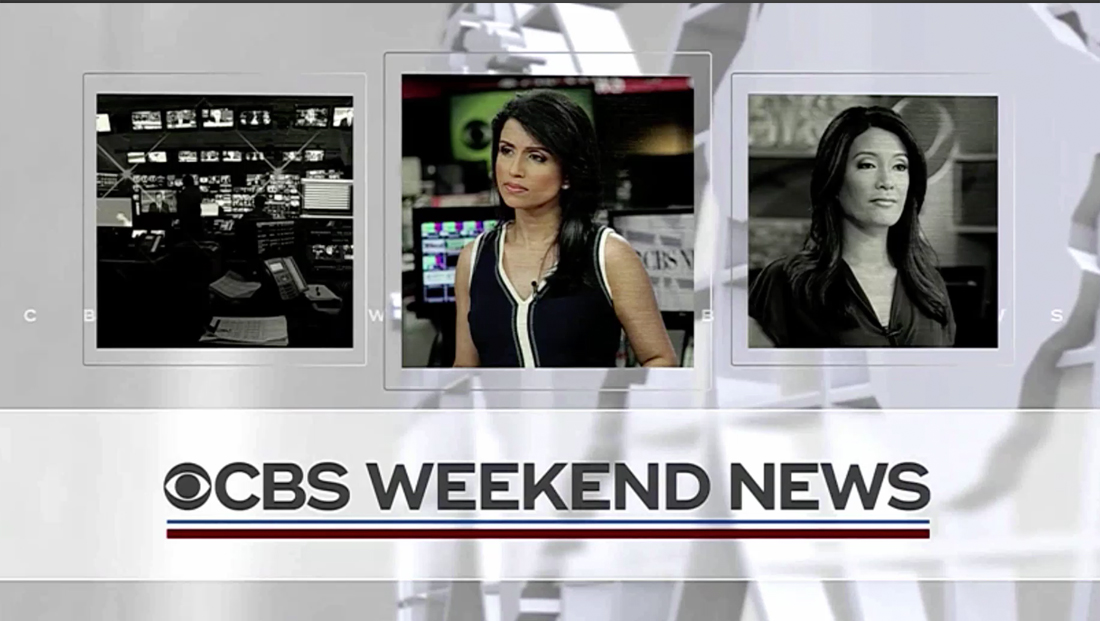 The "CBS Weekend News" switched over to a similar graphical look as its parent show, the "CBS Evening News," which unveiled a new look when Jeff Glor took over as named anchor Monday, Dec. 4, 2017.
Anchored by Reena Ninan and Elaine Quijano on Saturday and Sunday respectively, the show's title card was updated to match Glor's.
Since, however, the weekend edition does not include anchor names in the title, the red box that houses Glor's name isn't needed — so instead the red shade is used in one of two strokes in a double underline under the show title, which is rendered in Ridley Grotesk.
The open also uses a similar format as the weekday counterpart, with images of both Ninan and Quijano and mixed in.