Watch NBC's Richard Engel fight through a crowd in this MSNBC promo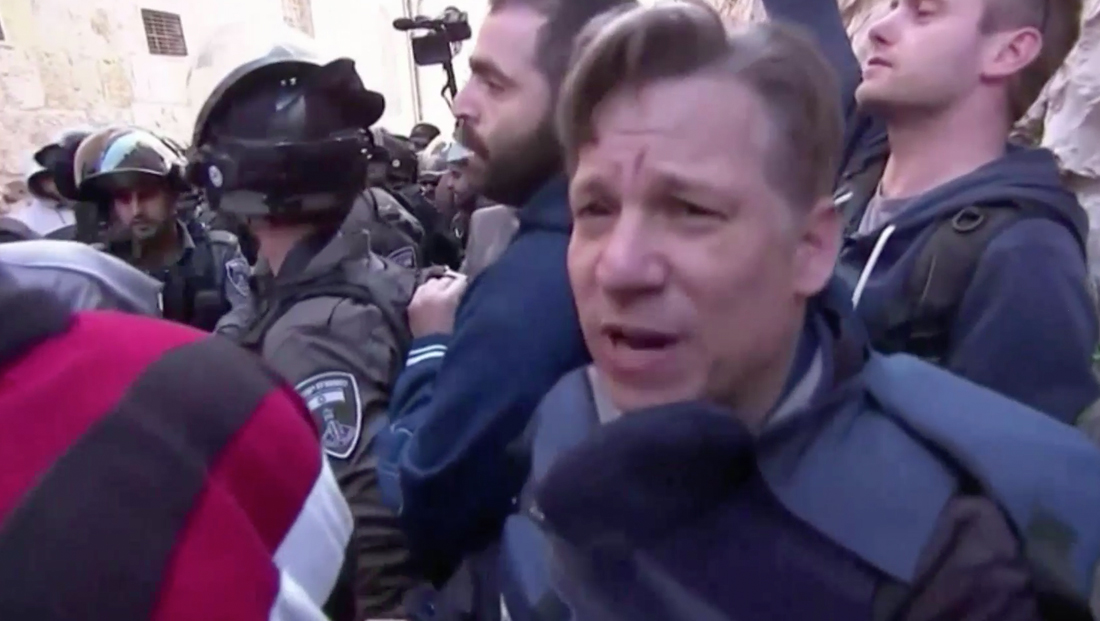 "This is being in the thick of it," starts a new MSNBC promo — and that's a pretty accurate summary of the spot.
After that animated text with exaggerated strokes appears on screen, the majority of the remainder of the promo shows foreign correspondent Richard Engel struggling to keep his bearings amidst a crowd of protesters and police after Donald Trump decided to recognize Jerusalem as the capital of Israel.
During the promo, Engel, who is dressed in a protective press vest, is overshadowed by taller, bulkier men and is constantly jostled around while attempting to deliver a report for the camera — almost to the point of being absurd.