Networks travel to N.C. for Hurricane Florence coverage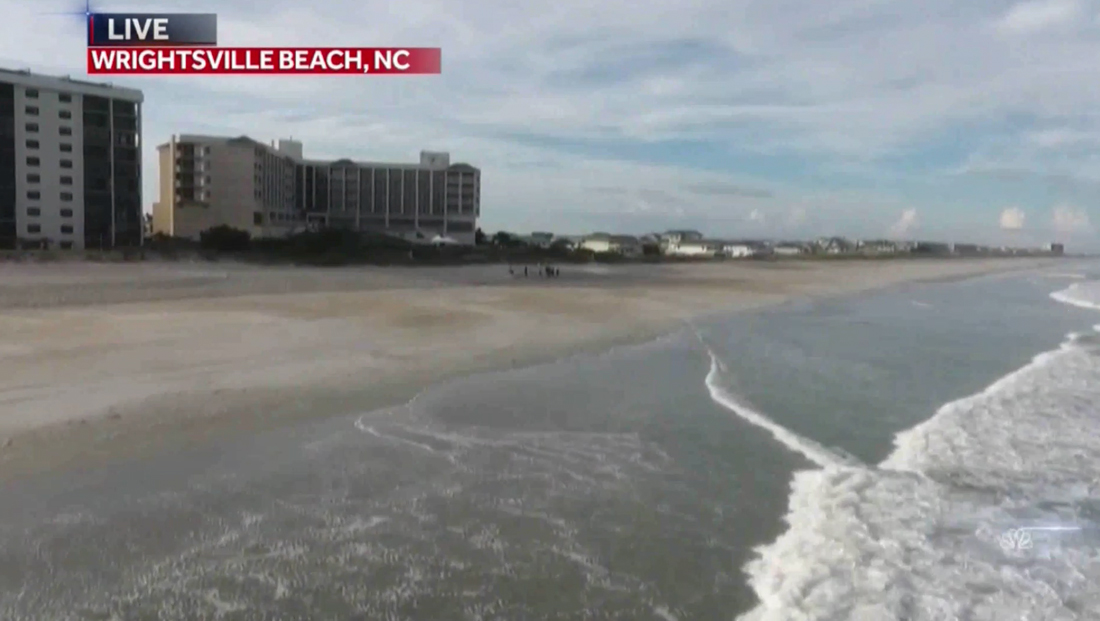 All three network newscasts originated from the beach town of Wrightsville Beach, North Carolina, Wednesday, Sept. 12, 2018 for coverage of Hurricane Florence.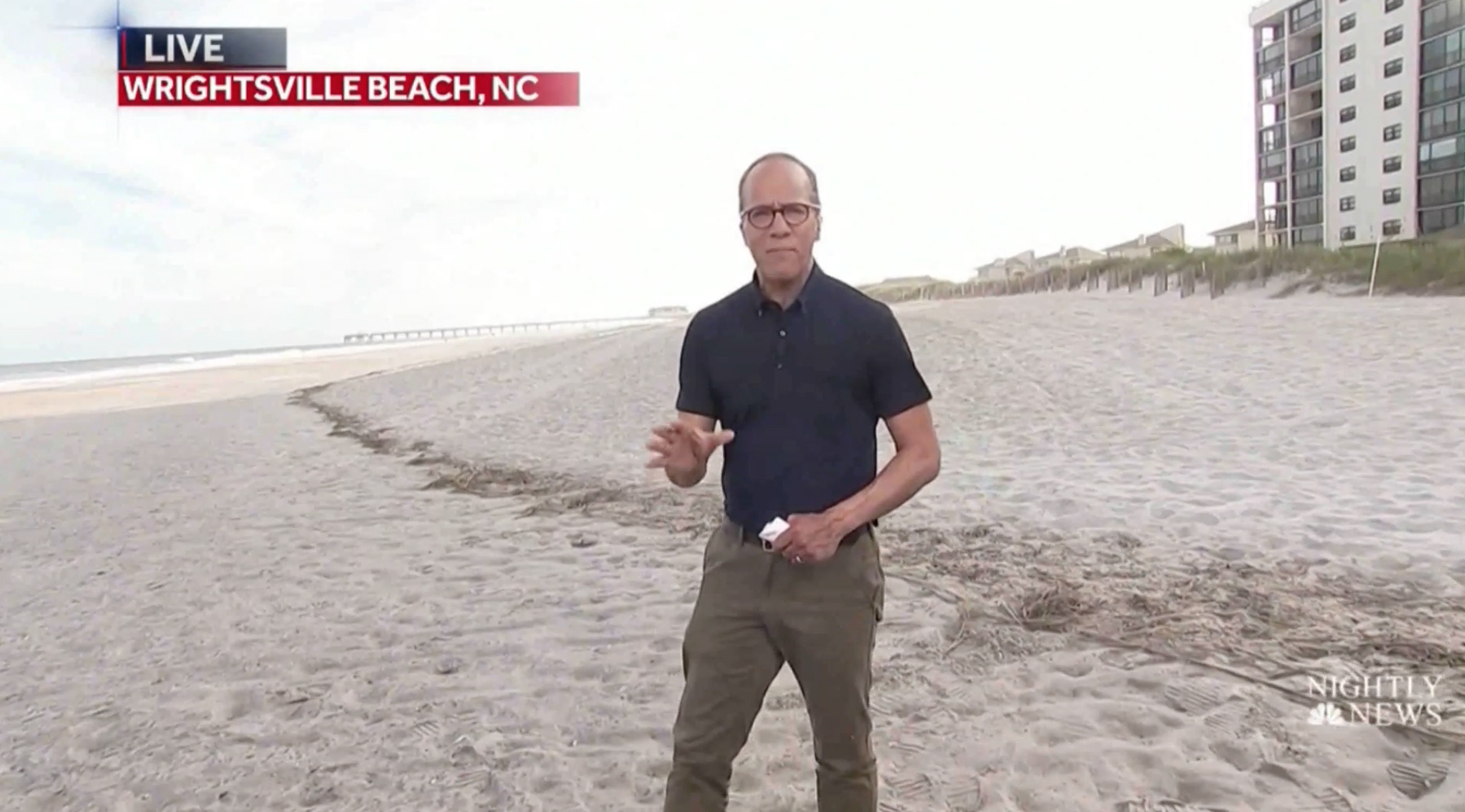 The "NBC Nightly News" broadcast used its normal open before switching to a drone shot of a wide stretch of beach with anchor Lester Holt and his crew barely visible in the middle of the sand.
Newsrooms go into overdrive as #HurricaneFlorence bears down on the Carolinas https://t.co/kIwPYoIGLN #BroadcastNews #TVNews pic.twitter.com/voKbi9K6xw

— TVNewsMix (@TVNewsMix) September 13, 2018
Holt was then shown in a wide view on the beach, walking along and pointing out that most of the sand would be covered once the storm surge hit.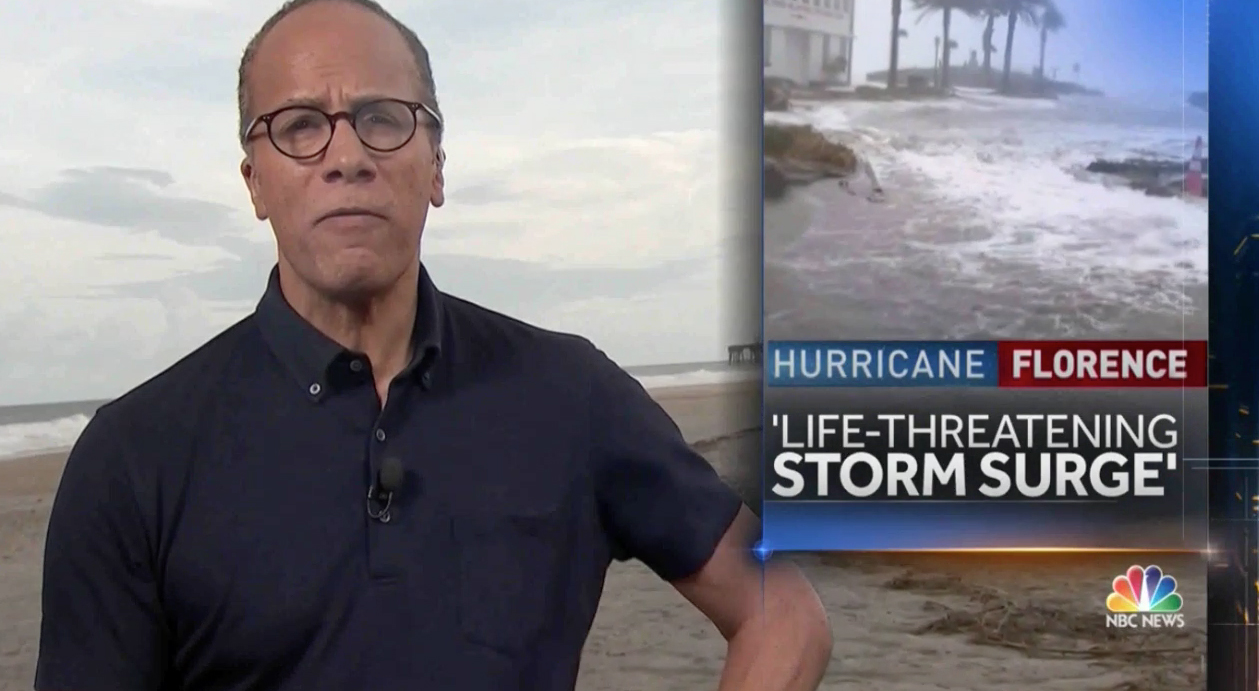 Later in the broadcast, the newscasts' standard OTS graphics were used while the broadcast continued using handheld camera shots on the beach.
WATCH: The weather changes drastically from the start of first feed of Sept. 12, 2018's '#NBCNightlyNews' to sign off pic.twitter.com/5RjsS9gYo7

— NewscastStudio (@newscaststudio) September 13, 2018
As the newscast went on, however, the weather took a turn for the worse so Holt eventually made his way up to what appeared to be a covered area just off the sand.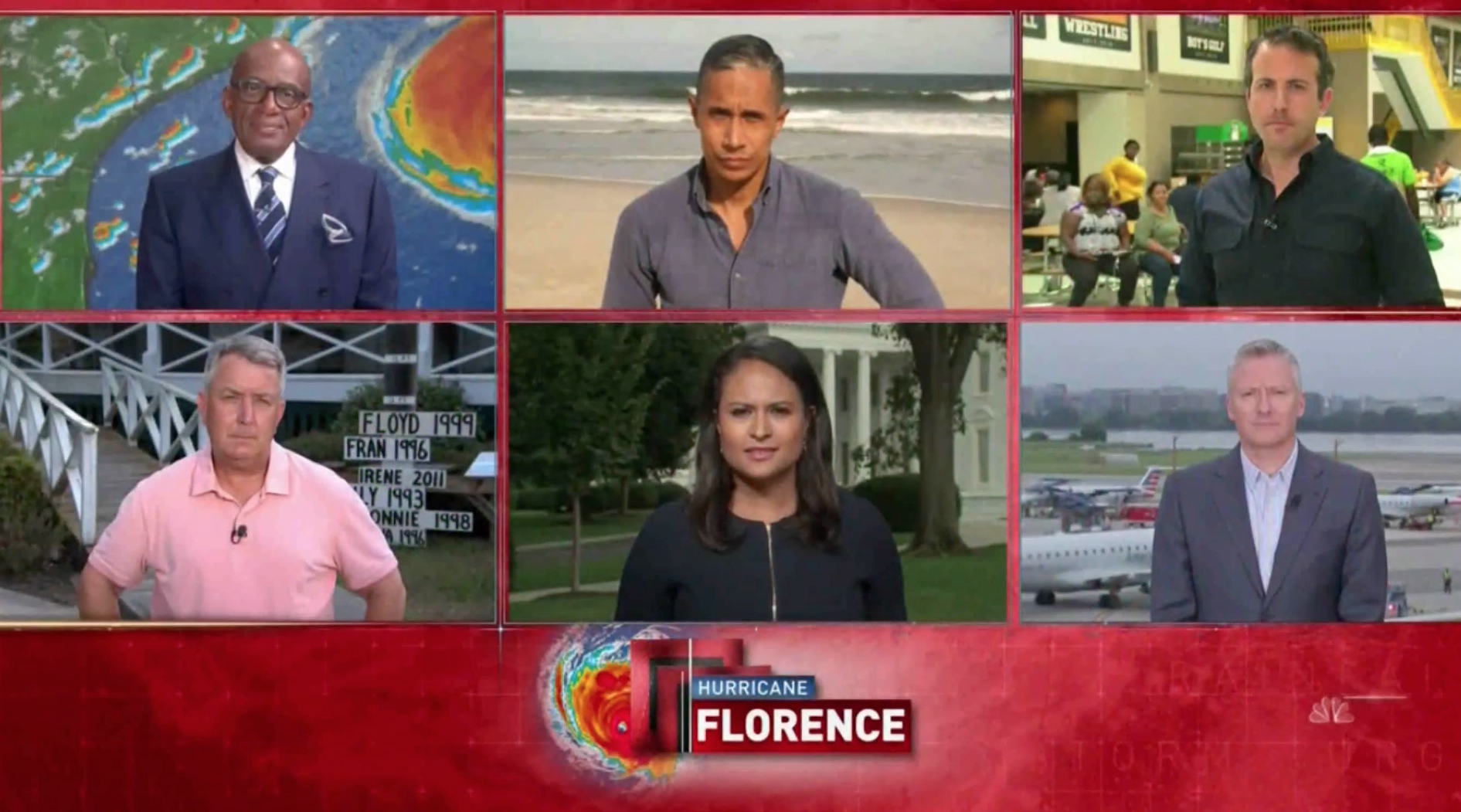 In addition, NBC also colored the normally blue, rainy background used for hurricane coverage to a bold red, with the standard hurricane logo design and a radar loop still tucked behind it as another graphical motif.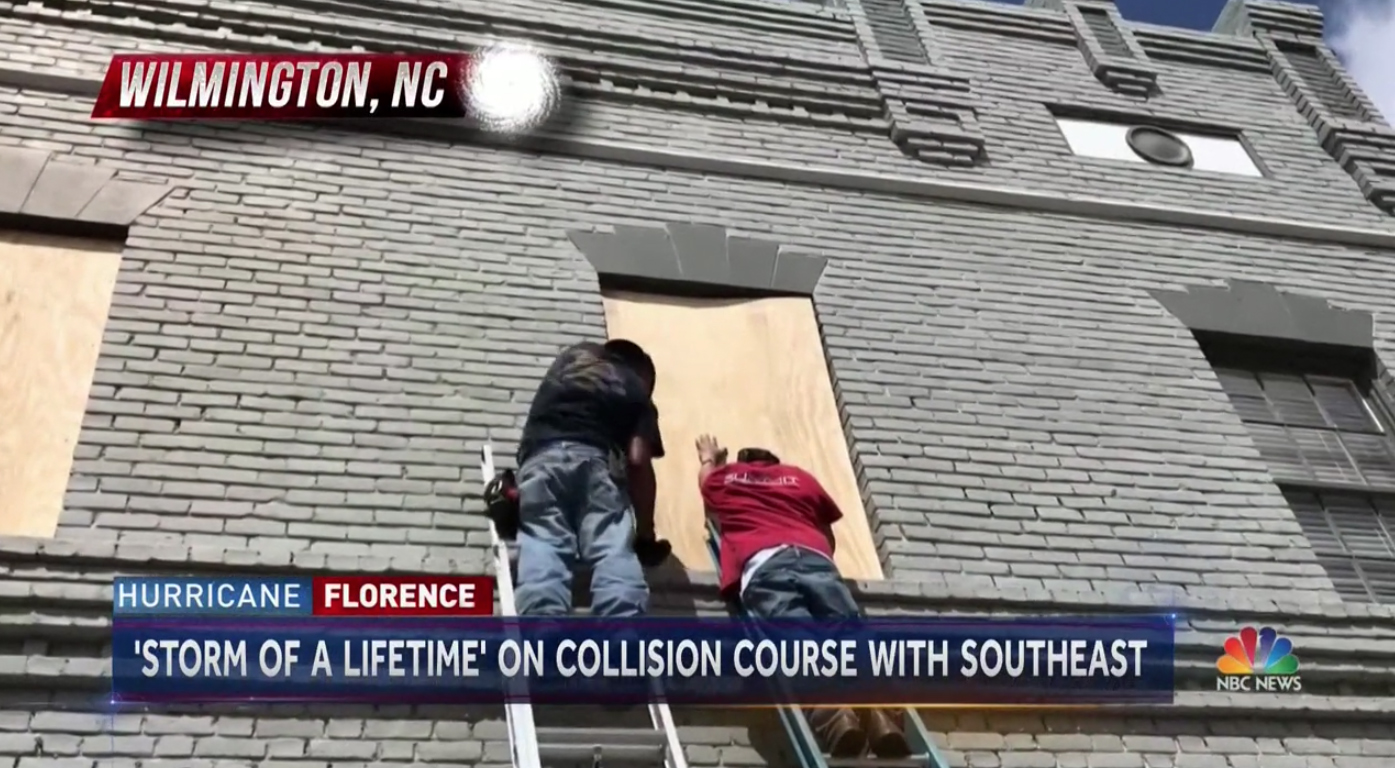 In addition, the broadcast added a "Hurricane Florence" banner to the top of its normal lower third design, along with a large hurricane-themed locator line in the upper left of the screen.
Being (nearly) bald, @LesterHoltNBC didn't have to worry about this hair — but look at how much the light changed from the start to end of '#NBCNightlyNews' … #HurricaneFlorence pic.twitter.com/xRLTmhAHXl

— NewscastStudio (@newscaststudio) September 13, 2018
"Nightly" also had Al Roker appear twice in the broadcast from the large, curved video wall in the "Today" studio back in New York, which was used to showcase maps and key points.