N.C., Indiana primaries bring tweaks at MSNBC
MSNBC has tweaked its election lower third for tonight's coverage of the North Carolina and Indiana primaries.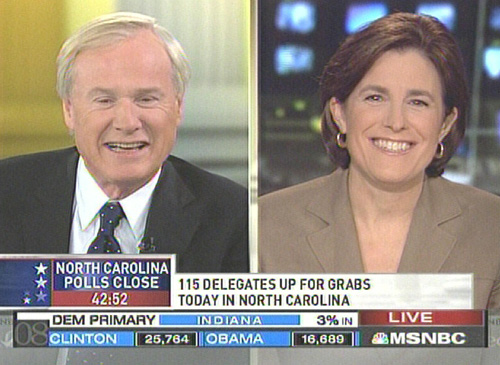 In addition, MSNBC pulled out its virtual set again (click here to see our previous coverage of this nifty studio). Norah O'Donnell used the setup to present poll results and demographic data:
Meanwhile, Political Director Chuck Todd uses the green screen studio in a telestrator configuration (note in the screen grab below that you can see what looks like the real monitor Todd uses to see what viewers see on the far left side of the frame).