'Euronews Now' midday open balances cohesiveness, unique look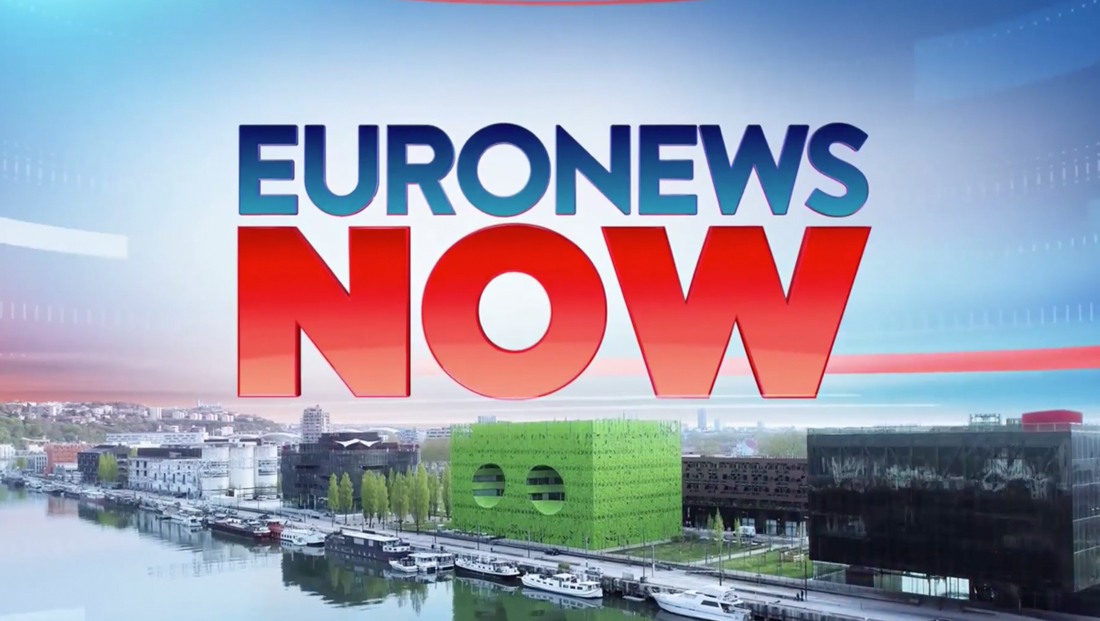 Euronews has launched a midday news program, called "Euronews Now," that follow a similar vein of the network's revamped morning newscast, "Good Morning Europe."
Like its morning counterpart, "Now" uses a dramatic open that incorporates imagery of European landscapes along with a burst of light.
This light eventually travels into the network's distinctive green headquarters in Lyon, just like in "Morning."
"Now" does incorporate some slight modifications from the "Morning" open.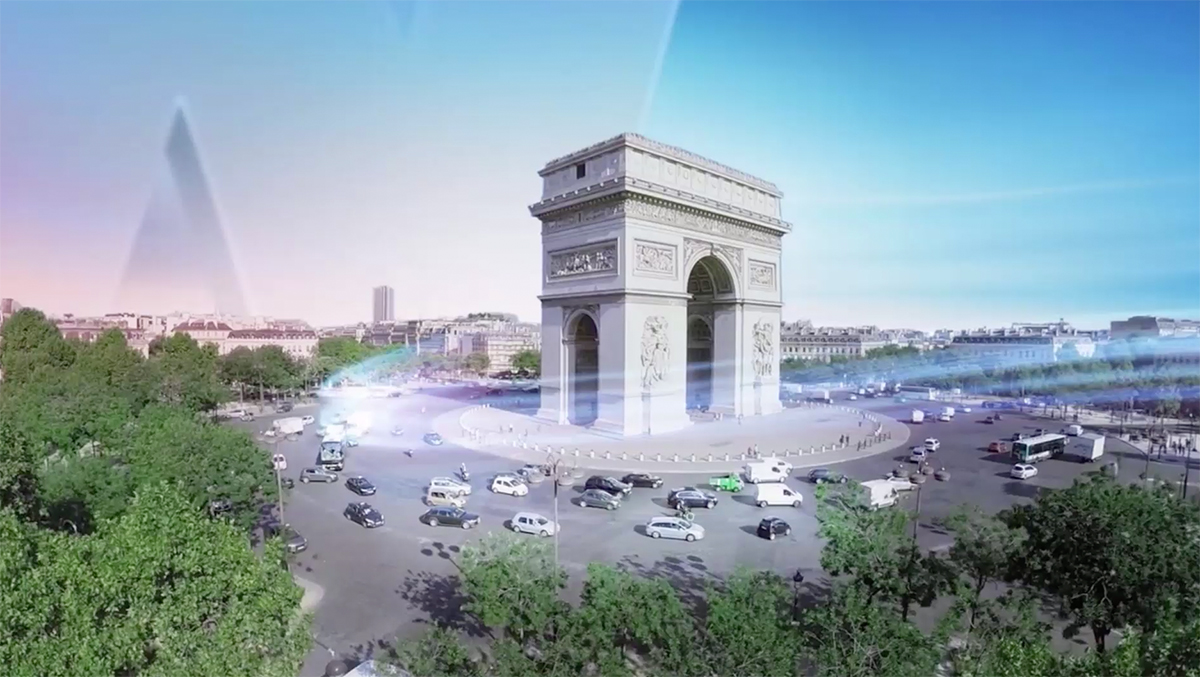 The first is are subtle, oversized letters blended into skylines.
In addition, the open adds hashmarks and floating lines in a 3D ring shape around the newscast's logotype — which "pulse" to match the beat of the music.
Finally, the accent color in the "Now" logotype is a deep red, which matches the colored ring elements, instead of the lighter orange used for its morning counterpart.