New look for Tribune/Local TV stations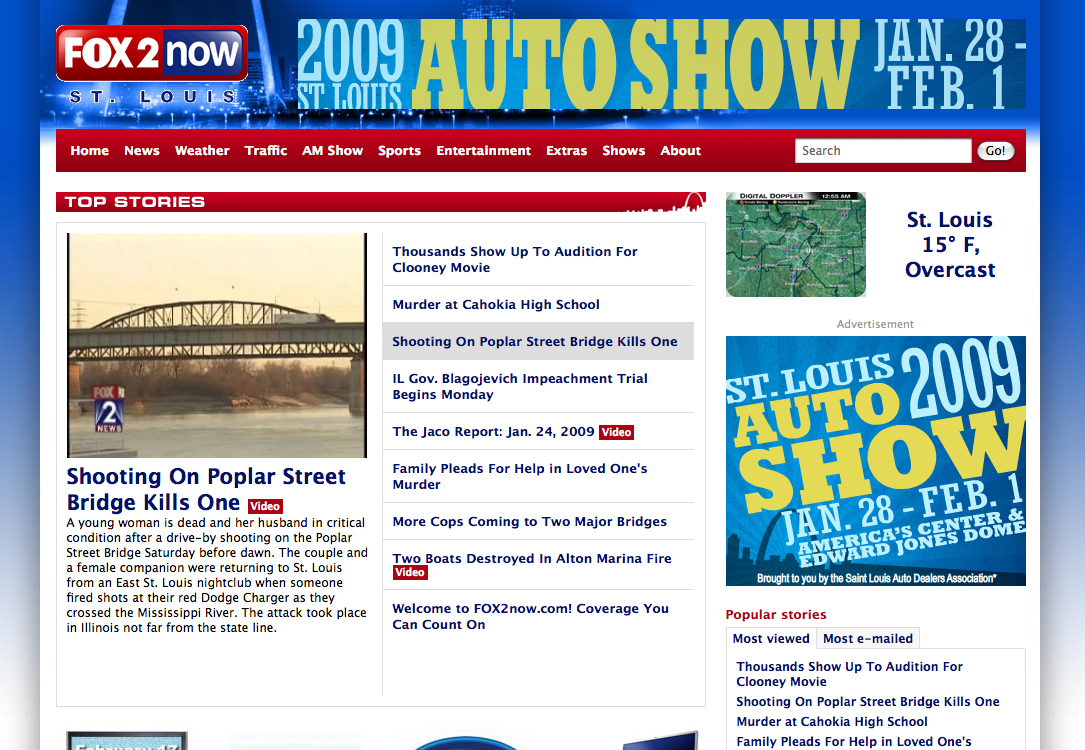 Many Tribune/Local TV stations have begun rolling out new Web sites.
Some Fox affiliates have dumped the MyFOX branding and have begun using a new FoxNow branding. This branding is better for FOX's and fits its "news now" style. The new sites look much better than the previous sites and are pretty user friendly. To view some examples visit FOX2now or FOX 31 Denver.
The sites feature a large HD video player, lots of easy-to-read top stories with plenty of white space and good advertising placement. Unfortuantly, it appears as if the design team didn't spend as much time developing the page under the scroll as the top half. Once you get past the picture and features area, it becomes very cluttered.