Albuquerque's NBC debuts in HD with FX Group set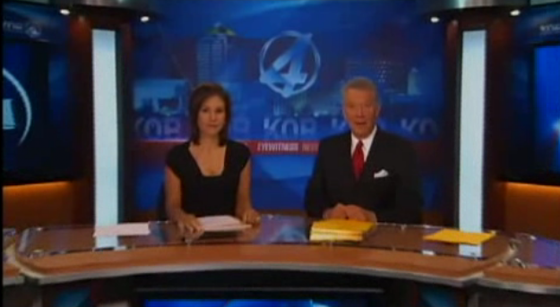 KOB-TV, Albuquerque's NBC affiliate, has debuted a new FX Group set. This is the second FX Group set to debut in Albuquerque in the past two months.
The main anchor area include a rear projection screen background framed by two wooded columns with lighted inserts. These white-toned elements seem a bit overpowering and draw the eye away from the anchors at the center of the screen. The camera left and camera right backgrounds feature three vertical flat panel monitors that are blended together for OTS-type graphics.
One interesting area is a multipurpose stand up area. Here too flat panel screens are blended together, as shown below. The effect can be a bit distracting since, as shown below, the video image shown is broken in awkward places.
This monitor array is backed by colorful graphic panels.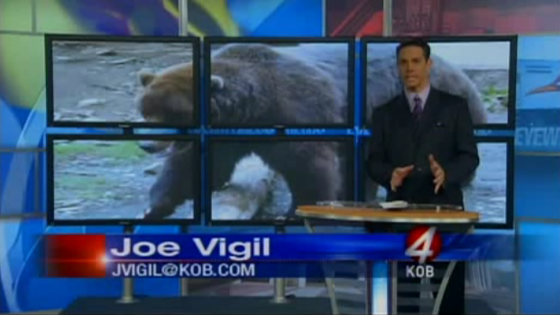 You can view more photos of KOB-TV on SetStudio.