Tina Fey visits 'Rock Center,' discusses similarity of show names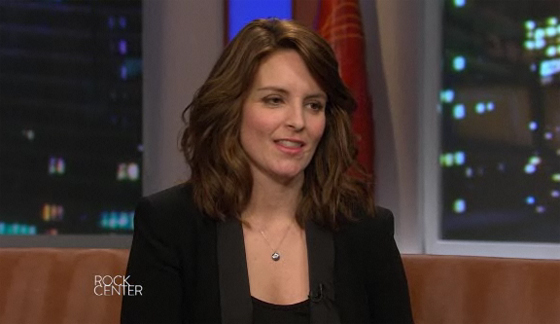 Tina Fey, appearing on "Rock Center" Monday, discussed the confusion between the NBC comedy "30 Rock" and the newly-launched Brian Williams-helmed newsmagazine.
Fey also revealed that "Rock Center" was actually her first choice for the name of "30 Rock," but apparently there was concern over how the owners of the building would react.
Another name considered for "30 Rock," according to Fey, was "Peacock," but she was told that the peacock is a "very serious and important of a big, strong network and we could not use it."
"I want to be the first to say, that in naming this 'Rock Center,' it was our intention to get the viewers who were looking for Tina, for Alex, for Tracy, to stop by. Like what they see but come to us mistakenly," said Williams.
Fey's reply? "That's not going to help you, I can tell you that right now."
Williams, in turn, pointed out that his team checked with "30 Rock" producers to see if they would mind the network's news division using the similar name.
The two also compared the graphics of the two shows during the segment.