Reporters broadcast live from mobile devices with new app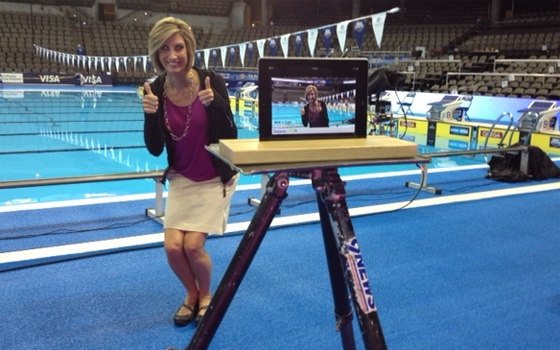 Now reporters can go live from their Apple devices with a new dedicated mobile app from Dejero.
"The launch of the LIVE+ Mobile App gives broadcasters the ability to maximize content by transforming everyone in the organization into a field reporter using just their iPhone or iPad", said Bogdan Frusina, Dejero CTO. "This technology allows them to be first on a news scene and bring high quality live footage back to their viewers that previously would not have been possible."
The Dejero LIVE+ Mobile App enables both traditional and online broadcasters to transmit high quality HD or SD live video from the iPhone 4S or iPad.
Using the patent-pending bonded cellular technology as the Dejero LIVE+ 20/20 Transmitter, the LIVE+ Mobile App aggregates both the WiFi and cellular connections of the iPhone or iPad. This means, multiple connections are used to deliver a higher quality picture.
"The Dejero LIVE+ Mobile App is very easy to use and enables us to broadcast live to our viewers without a news truck or extra equipment," said Rick McClain, Chief Engineer of CBS affiliate WDEF-TV in Chattanooga. "We are excited to be one of the first stations in the country to try this brand new broadcasting technology. Within minutes of downloading the Dejero App, we were bringing live video to our viewers from a reporter's cell phone."
The LIVE+ Mobile App can transmit live video using both the front and back cameras of the iPhone or iPad during a single broadcast, enabling a reporter to create a complete breaking news story without the need for a camera operator or extra equipment.
Sample on local broadcast: