Baton Rouge station overhauls brand, on air look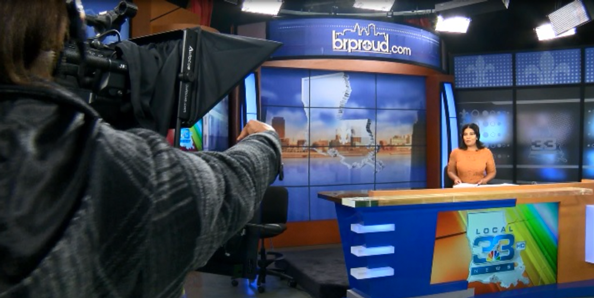 Nexstar's WVLA-TV, the NBC affiliate in Baton Rouge, La., has a new name, set graphics and music after a complete overhaul.
The station, which has been known as "NBC 33" for two decades, is now known as "Local 33."
The station also has a new logo, two glossy blue "3"s with the NBC peacock positioned between them. A glassy outline of Louisiana appears behind it.
WVLA-TV's new set borrows elements from sets installed at its sister stations and includes a frosted monitor wall with the logo that's topped with fleur de leis.