Pa. station moves to newsroom setup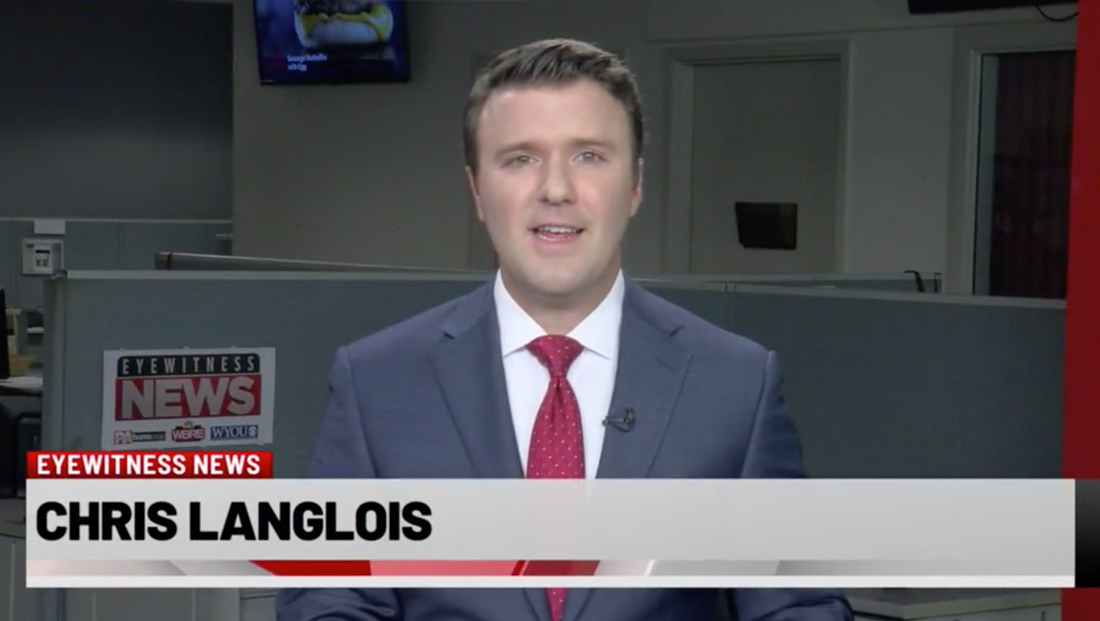 The NBC and CBS affiliate in Scranton/Wilkes-Barre, Pennsylvania, has moved onto a temporary setup in the building's newsroom.
WBRE, an NBC affiliate, is own by Nexstar Media Group, and WYOU, the CBS affiliate, is owned by Mission Broadcasting but is operated by WBRE under a shared services agreement.
In a webcast produced the morning of Sept. 11, 2019, a single anchor is shown sitting in front of a cluster of cubicles with a small sign with the "Eyewitness News," WBRE, WYOU and station website logos affixed to the panel.
Also visible are two doors and part of a wall mounted monitor as well as some additional cubicles.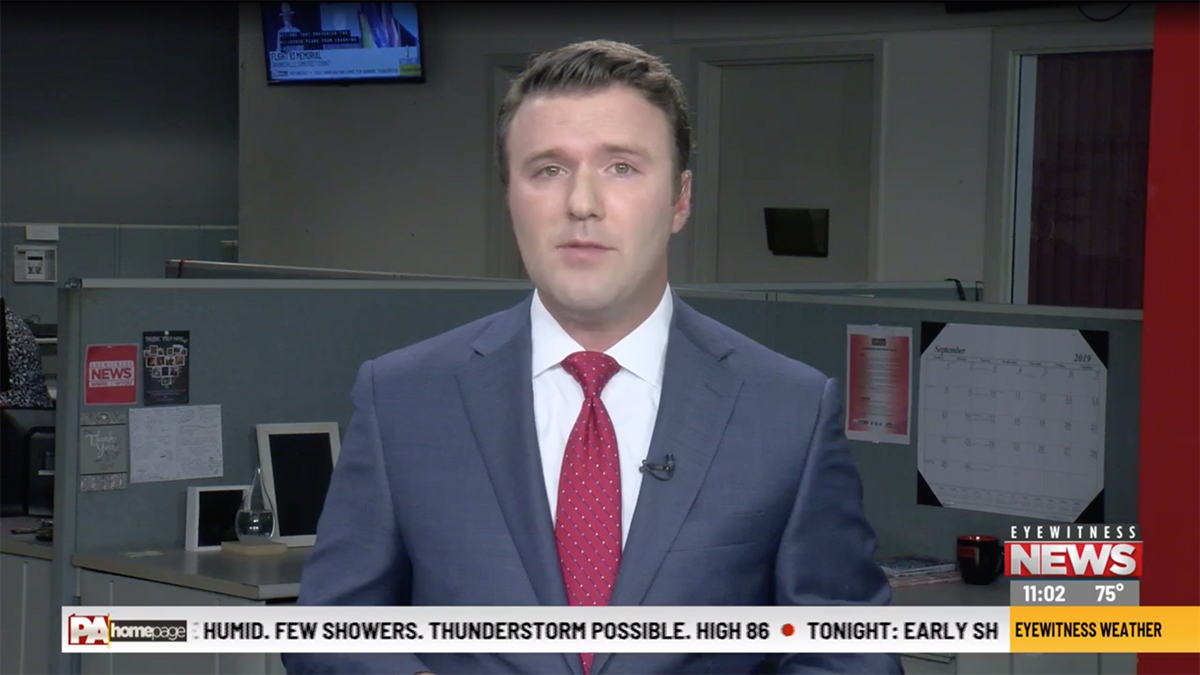 By noon, the station apparently tried to make the cubicle behind the shot look a bit more "lived in" by adding some decorative items such as blank frames and a glass "teardrop."
There's also a wall calendar, what appears to be a company notice, greeting cards and a smaller, square shaped Eyewitness News sign tacked to the cubicle panels.
It's not immediately clear if the station is prepping for a new set or simply, for example, undergoing some upgrades in the studio.
Station officials did not respond to requests for comment, but the station did post a photo of its anchors on the temporary set saying "exciting changes coming to Eyewitness News in the next few weeks!"
Select WBRE produced newscasts air on WYOU and the station uses the "Eyewitness" branding across both stations.
WBRE debuted its most recent set back in 2012 when it switched to HD and made updates to it over the years, including new duratrans and updated technology.
WBRE also produces a lifestyle show called "PA Live" from a modified version of an old set that WYOU used for an unsuccessful attempt at "interactive news" in 2006. That set is located in a separate studio from the "Eyewitness News" one.
The station has relocated its newscasts to a similar setup in the past during set updates.
Both stations trail Tribune operated ABC affiliate WNEP in the ratings (Dreamcatcher Broadcasting owns the station).
However, due to Nexstar's proposed purchase of Tribune that would result in all three "big three" affiliate stations in the market being in some way owned or operated by Nexstar, the sale of WNEP to Tegna is planned.