Omaha station selects Devlin for historic project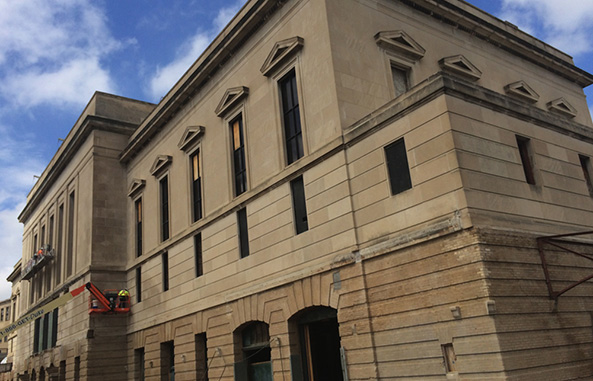 Hearst Television's KETV-TV has selected Devlin Design Group to design its new set as it relocates to the historic Burlington Station in Omaha, Nebraska.
The former train station was purchased by the station after it had fallen into disrepair and will house a state-of-the-art news operation and business offices for KETV-TV. The 80-year-old building is on the National Register of Historic Places and last saw trains in the 1980's.
"KETV-TV's move to Burlington Station is a bold commitment to our viewers, the community, and to downtown Omaha. The on-air centerpiece of our new television station will be designed by Devlin Design Group," said Ariel Roblin, President and GM of KETV-TV.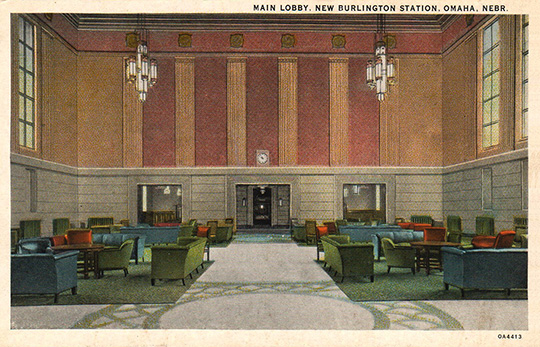 "From the first visit on site the team demonstrated a cohesive passion to deliver on our all our goals and we had several. First, to create a beautiful, state of the art set that enhances the viewers' experience and the way we tell Omaha's stories," said Roblin. "Equally important was to incorporate a nod to the Burlington Train Station, honoring its historical impact on Omaha."
DDG's design will incorporate visual references to the historic nature of the building, while also providing the latest technology for the ABC affiliate.
"When we were first contacted about the Burlington Station project, I was confident that DDG had the right team for this historic event," said Dan Devlin of DDG. "We met with KETV-TV, toured this grand old building, and we dug deep into what they were looking to accomplish. We came back to them with a design that really nailed the spirit of the station and the project. We understand how important this project is to KETV-TV and the community it serves. Team DDG is glad to do our part in restoring this timeless Omaha treasure."