CNNI goes simple for 'Newsroom' rebrand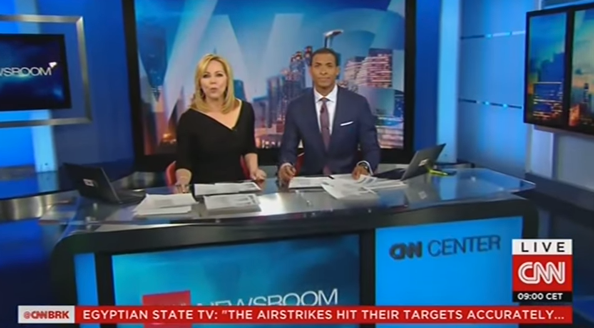 CNNI unveiled a new look for "Newsroom" that sheds the extruded 3D in favor of a simple, clean one.
The new look features a dominant blue background with the word "Newsroom" subtly blended into the background.
The show's logo also now features simplified typography with just the network's logo in a red box followed by the title on a single line (as opposed to the overly glossy, extruded logo that was previously used).
The show's set remains the same, with a bit of new framing and a new background. Gone is the curved virtual monitor wall, in is a skyline view of Atlanta with the "Newsroom" logo overlaid.
The revamp is in stark contract to the US version of "CNN Newsroom," which features a rather over-the-top look that we compared to the graphics of The Onion's Onion News Network when it debuted in 2012.
Watch the video of the new open: