West Country ITV debuts new look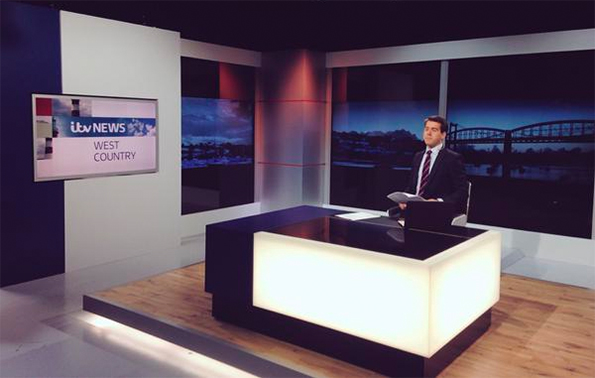 ITV News West Country debuted a new set Monday that follows the ITV design standard.
Based in Bristol, the regional news service covers South West England.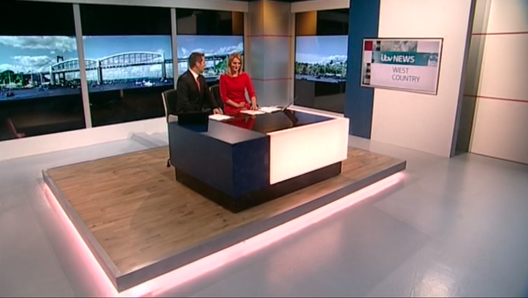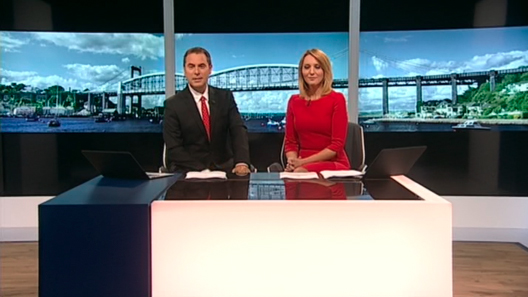 The set uses reflective black panels, a video array and the familiar ITV desk to create a cohesive look that matches the national brand.
Camera center, three large monitors project views of the Tamar Bridge, which connects Devon and Cornwall. In a behind-the-scenes video, reporter Jonty Messer mentions this video was filmed in ultra HD, making it crystal clear on air.
Like the other regional sets in Wales, Central and Granada, no virtual technology was used.
h/t TVForum.co.uk