Allentown station utilizes Panasonic for downtown studio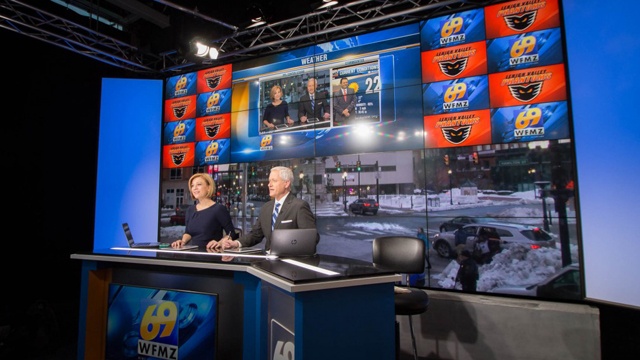 WFMZ-TV, an independent station owned by Maranatha Broadcasting Company, created a new streetside studio in 2015, part of a redevelopment in downtown Allentown, Pa.
Located in the PPL Center, home of the Lehigh Valley Phantoms', the studio includes a flexible desk and large video wall.
WFMZ-TV worked with Erector Sets on the design and with Panasonic on the studio technology.
"When you find a location like this, you don't necessarily get all the space you want. We needed to get creative with the design and equipment, including cameras and a video wall, that would provide not only exceptional video quality, but also fit in our limited space," said Barry Fisher, WFMZ-TV GM. "The new studio is home to the '69News at Noon' newscast. The daily use of this studio enables us to be a daily part of the community."
The studio setup includes five mounted remote control Panasonic AW-HE130 pan/tilt/zoom, along with four other AW-HE130s used at the stations main studio.
The cameras, which include power over Ethernet+ and multi-stream transmissions, measure only 7″x7″x9″ and are controlled remotely from the stations main studio.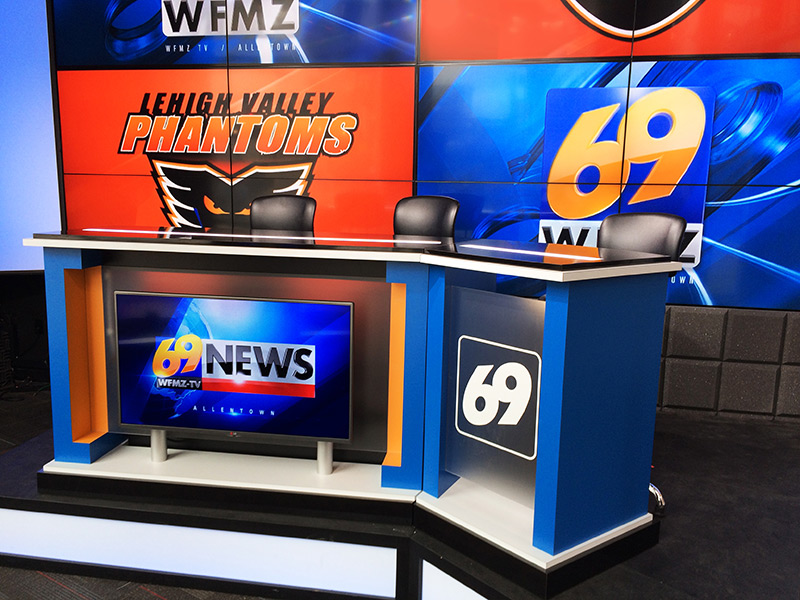 For the 4×4 video wall, 55″ Panasonic TH-55LFV50 LED monitors were used.
The displays include a narrow 5.3-mm bezel, and also include integrated software to easily manage content on each screen.