Fox Sports to use on-field mics for Midsummer Classic All-Star coverage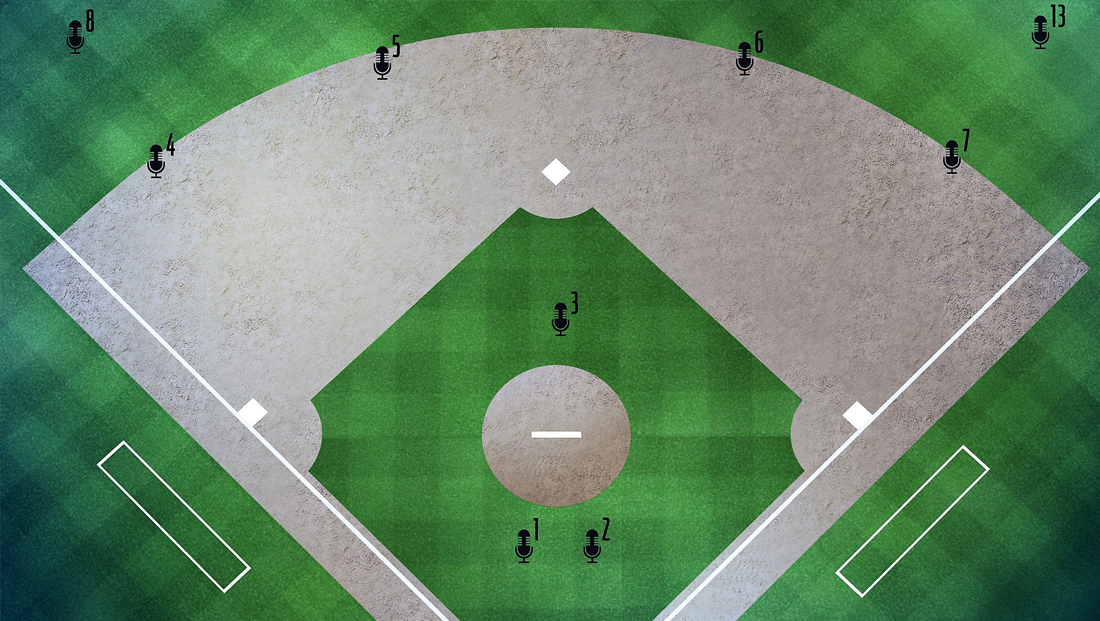 Subscribe to NewscastStudio's newsletter for the latest in broadcast design and engineering delivered to your inbox.
Fox Sports will add to its audio arsenal with 13 on-field microphones for its coverage 88th Midsummer Classic 2017 Major League Baseball All-Star Game.
Fox will embed the microphones in the Marlins Park playing surface in Miami, capturing natural sound from definitive moments in the game.
"We experimented with field mics last year in San Diego and got some great results," said Fox Sports senior audio mixer, Joe Carpenter, in a statement. "The sounds and grunts you get from guys likes Max Scherzer and Madison Bumgarner as they complete their pitches add so much to the feeling of being there."
Two of the 13 on-field microphones are located in front of the pitcher's mound — one positioned for right-handed pitchers and the other for lefties. The remaining 11 spots include one behind the pitcher's mound, two on either side of the infield, where the dirt meets the outfield grass, and six in the outfield between the infield and the wall.
"I've been doing this since 1996, and we are not trying to capture sounds that embarrass anyone, reveal strategies or let the audience eavesdrop on private conversations," Carpenter said. "We're simply capturing sounds that are situational to the game … outfielders yelling, 'I got it!' or the sound of the shortstop landing with a thud after a diving stop. We want to be able to share those natural game sounds with the Fox Sports audience."
In addition to the on-field microphones, Fox Sports also has two parabolic mics positioned out of play on either side of the field, and a total of more than 100 All-Star microphones.
The MLB All-Star Game initiatives are the latest effort from Fox Sports Lab, a designed approach to exploring technical partnerships that give viewers a fresh perspective and ad sales teams more targeted sports integrations.