Fox News tackles 'fake news,' adds 'opinion' to new slogan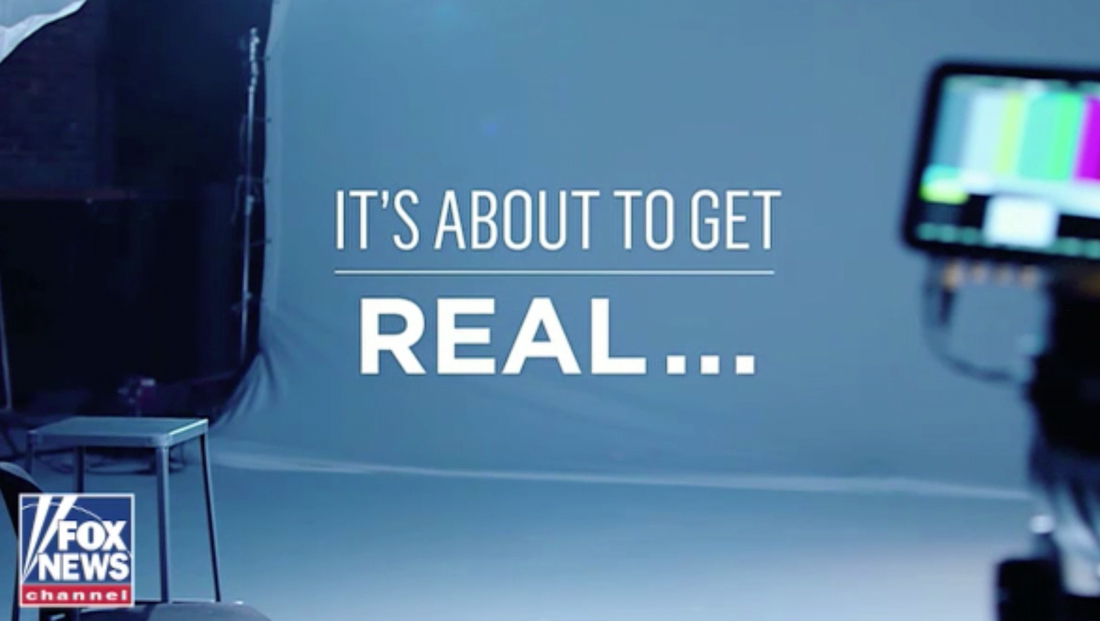 Fox News Channel is rolling out a new tagline, "Real News. Real Honest Opinion," which is a direct counter to the now-popular "fake news" term and also marks a key move in the network more prominently acknowledging its opinion-based programming.
The new slogan was announced Monday with a "teaser trailer" that features a hard hitting blend of music mixed with a plethora of Fox News personalities. Additional spots will roll out next week, reports AdAge.
Anchors and hosts are mainly seen in "behind the scenes" style footage during what appears to be a photoshoot.
Talent is shown seated posing for the camera, speaking to the camera and walking around the studio space.
In addition, cameras, monitors, lighting and other equipment is featured prominently in the shots.
The words "responsibility," "passion" and "people" appear on screen along with "It's about to get real…" at the end.
Fox News famously used the slogan "Fair & Balanced" until August 2016, when it switched to using "Most Watched. Most Trusted." more prominently. The network continued to use "We Report. You Decide." and "Fair & Balanced" occasionally after 2016, including in host Bret Baier's daily signoffs.
At the time, the network said the switch had nothing to do with editorial decisions or programming.
In addition to the thinly veiled "reverse" reference to "fake news," the new tagline also more prominently references the network's opinion-based programming, which has become a staple of cable news, including competitors CNN and MSNBC.
Fox News did not respond to a request for comment on the new tagline.
The latest in design, production and engineering
Subscribe to NewscastStudio for the latest delivered straight to your inbox.