Woodward's book cover design inspires video wall background behind 'Today' interview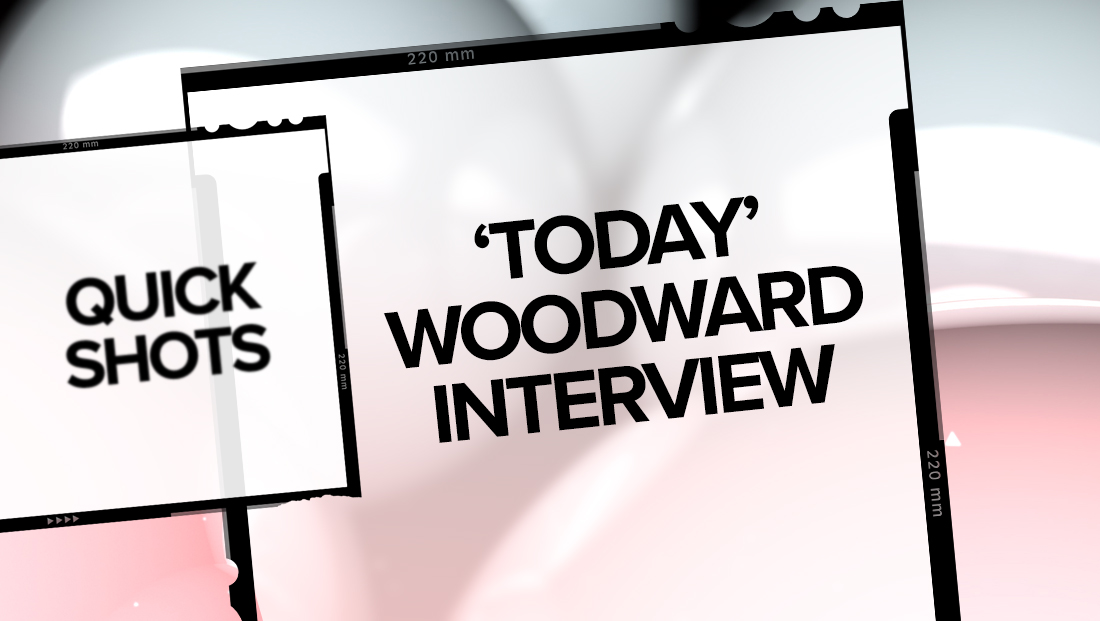 NBC News' "Today" was inspired by Bob Woodward's "Fear" book cover design for the video wall background that appeared behind him and Savannah Guthrie.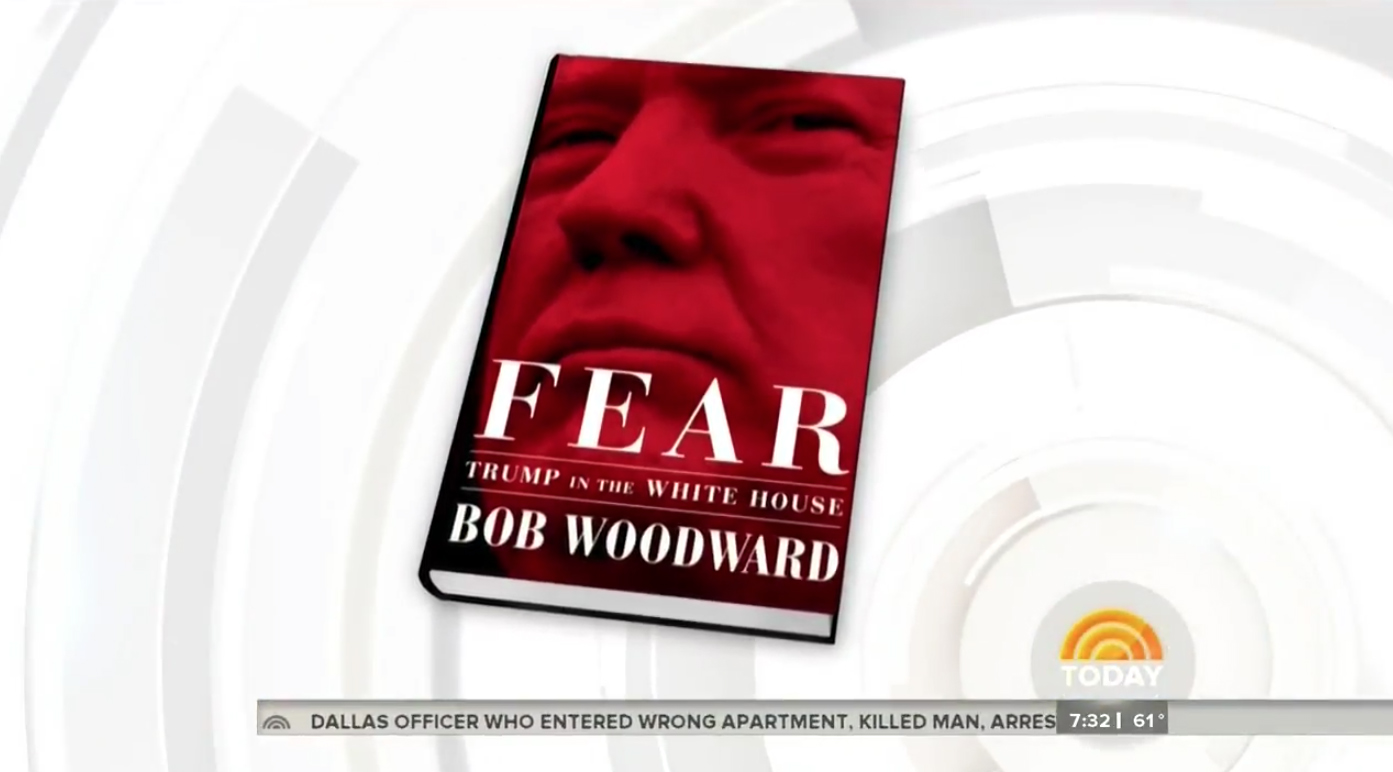 After showing a 3D rendering of the book cover with its bold red color and Bodini typography, Guthrie conducted the live interview from in front of Studio 1A's video wall.
The heavily promoted interview is billed as Woodward's first live television interview about "Fear."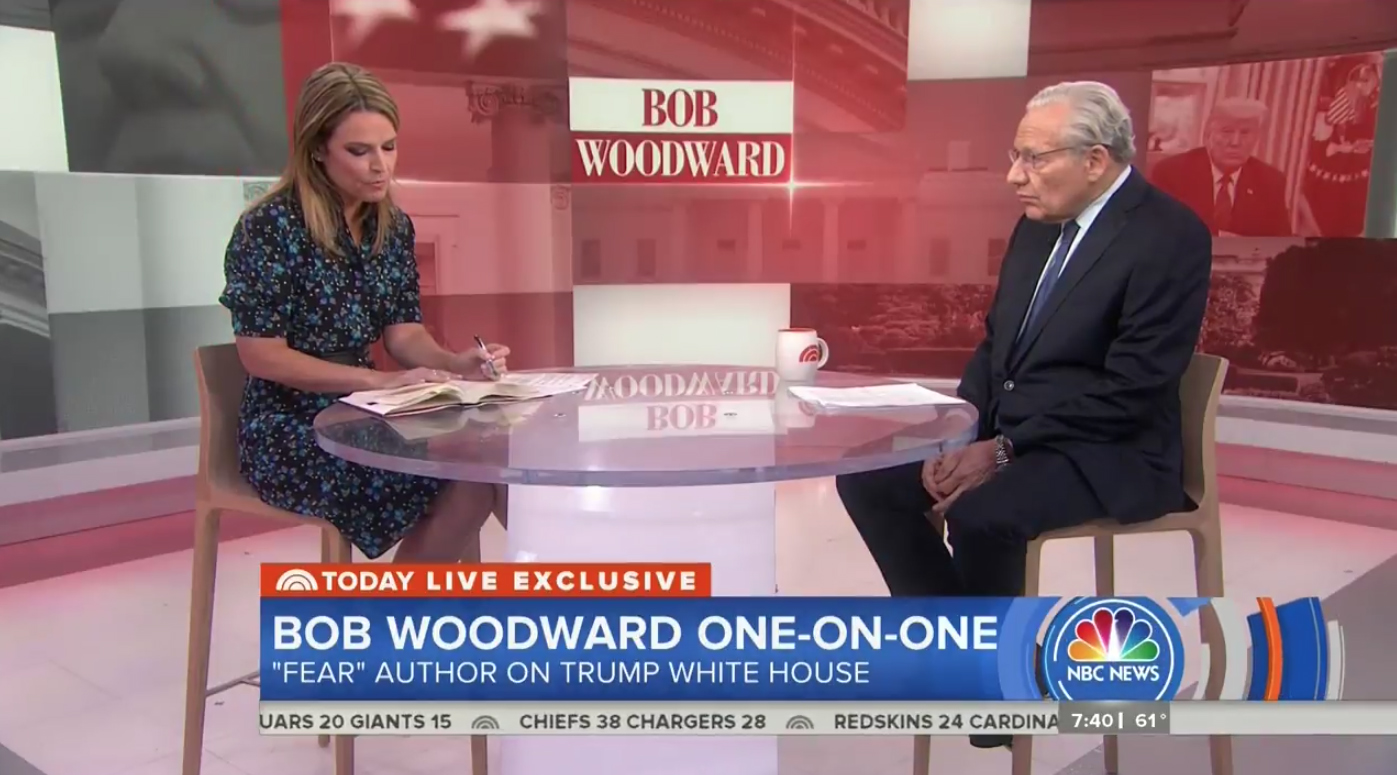 On the wall behind the pair, who sat around a small glass-topped pod, was a red, white and black grid design with light bursts, Trump and Washington, D.C. imagery and light bursts.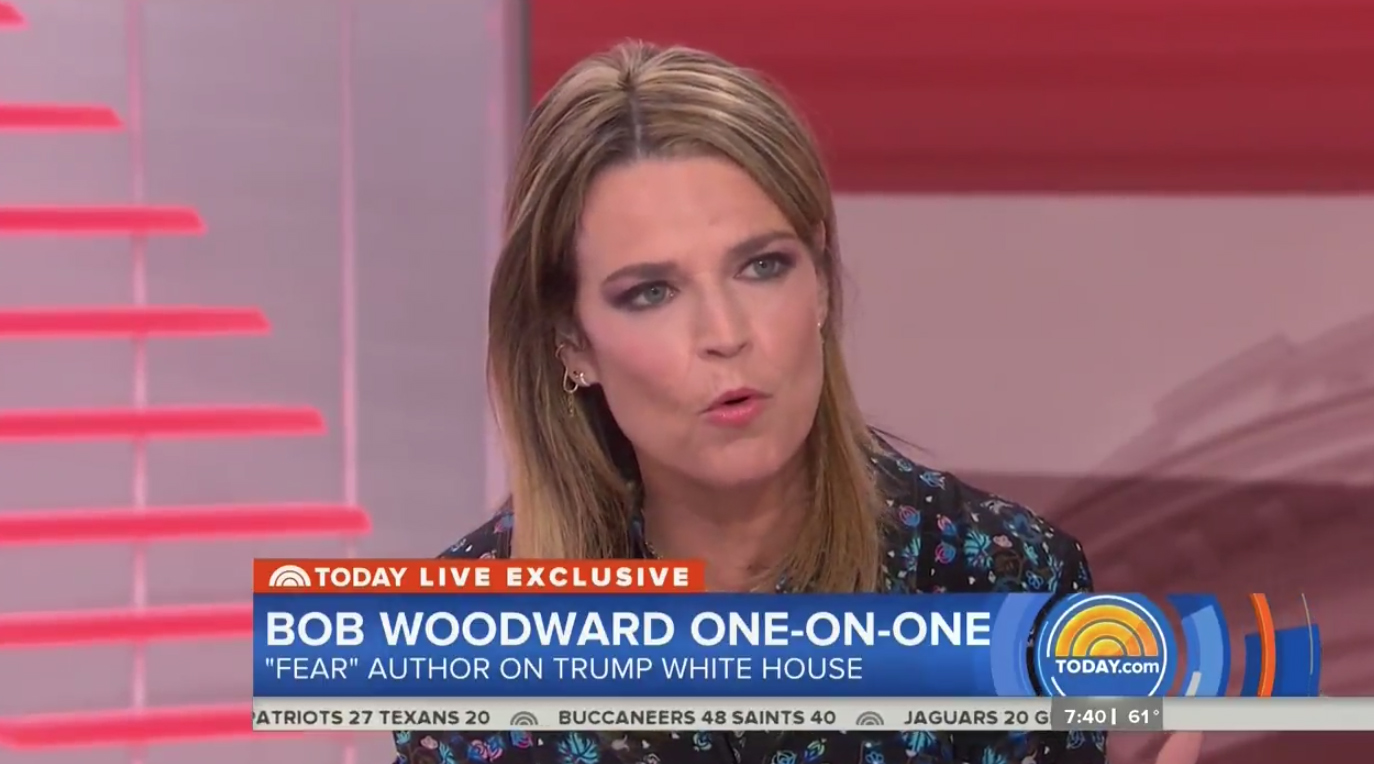 The sculptural "Today" logo, which appeared partially behind Guthrie, was colored red.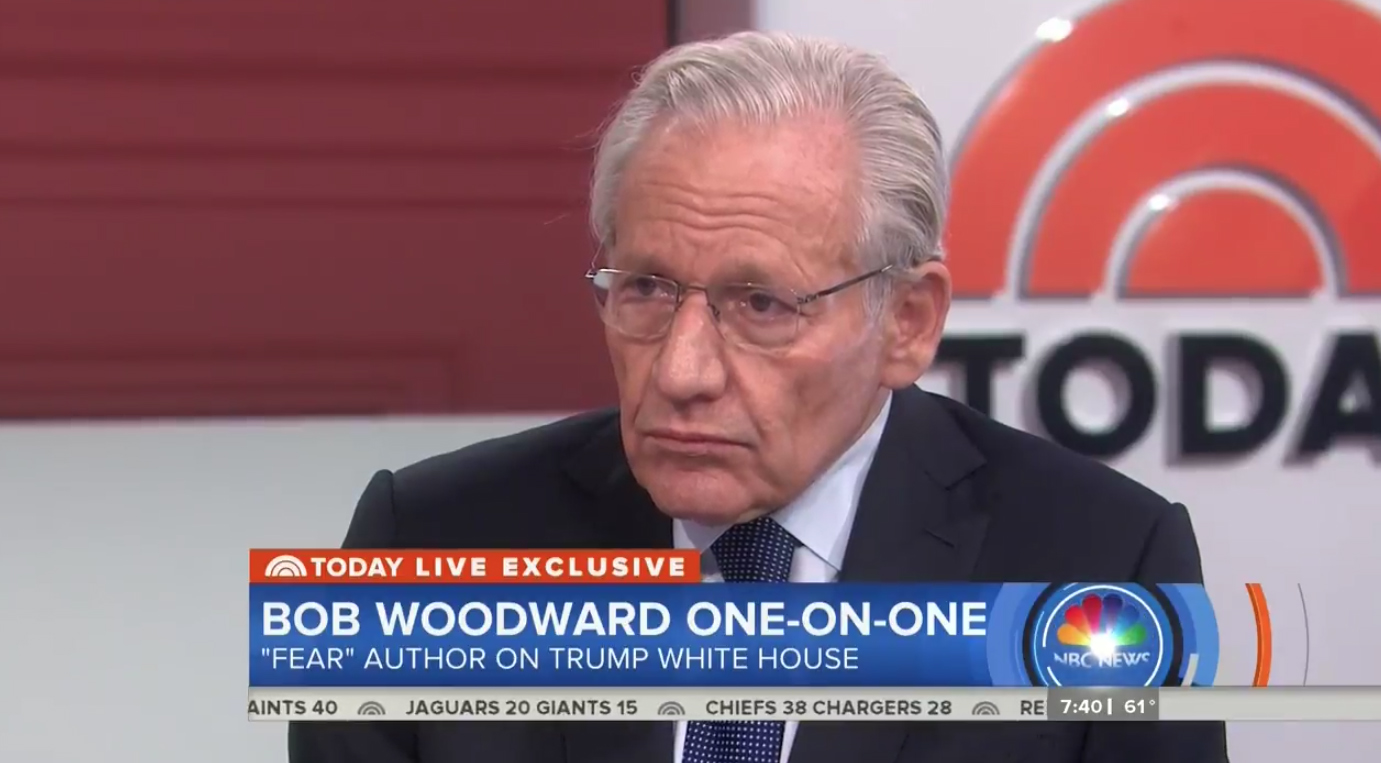 Woodward's one shot, meanwhile, featured some of the red background along with the dimensional show logo over his shoulder.