CBS's new experiential division channels 'Sunday Morning' look for premiere event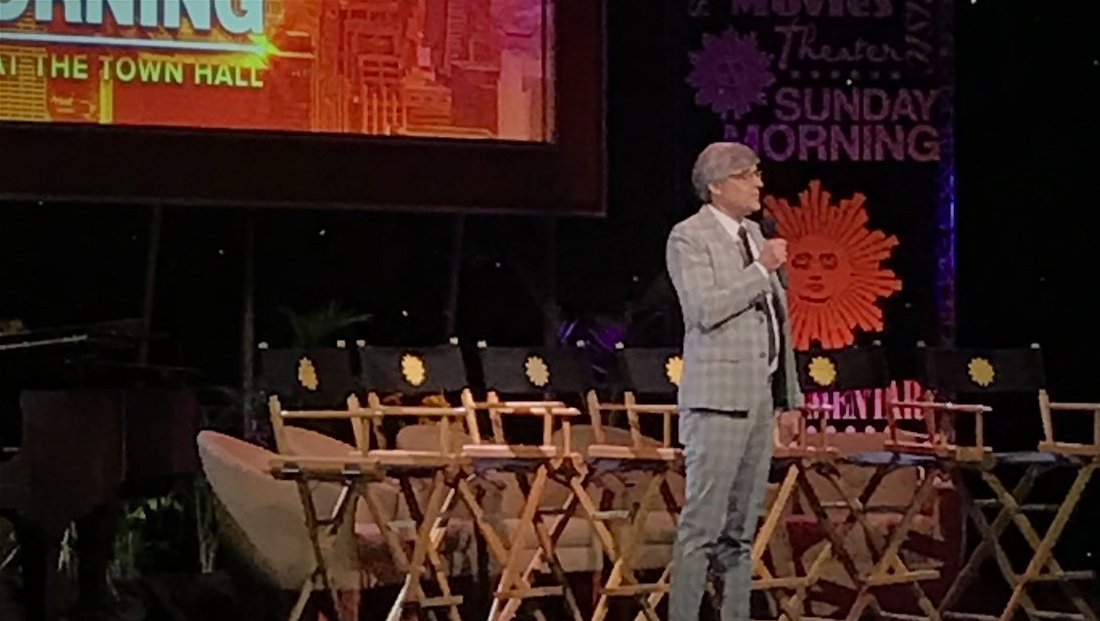 CBS's new experiential events division, CBSX, held its debut event last night — centering around "CBS Sunday Morning" — with on-stage pieces that channeled the program's trademark look.
The event, entitled "An Evening with 'CBS Sunday Morning' Live," was held at New York City venue Town Hall, Monday, Oct. 1, 2018 and featured an eclectic panel of guests, including movie star Hugh Jackman and the cast of "Murphy Brown."
Thank you to everyone who joined us at #CBSSundayLive! ? pic.twitter.com/WdHO8ysskv

— CBS Sunday Morning ? (@CBSSunday) October 2, 2018
An on stage video wall suspended above an interview area featured graphics with blue, pink and gold color scheme inspired by the show's graphics and studio design.
In addition, freestanding glass panels flanked the interview area, though it's not clear if they are the same ones used in the studio set or built for the event.
CBS added experiential event division https://t.co/ZPHfg6LQD8 #BroadcastNews #TVNews pic.twitter.com/jGAxNljexK

— TVNewsMix (@TVNewsMix) October 2, 2018