Megyn Kelly nowhere to be found on 'Nightly News' Thursday evening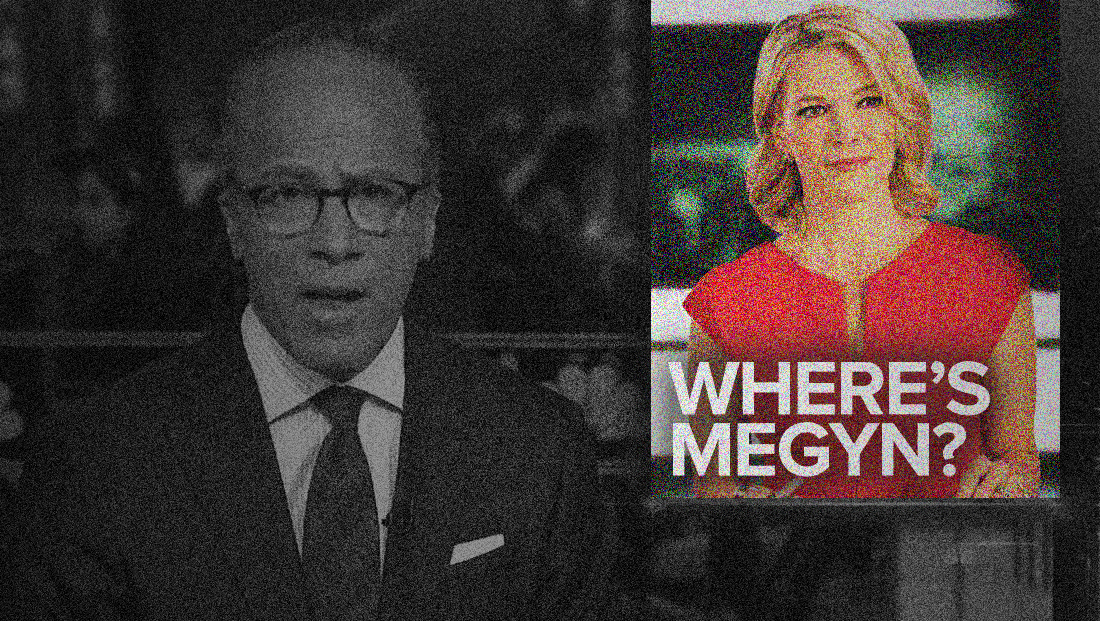 "NBC Nightly News" opted not to cover the elephant in its own room — Megyn Kelly — on its Thursday, Oct. 25, 2018, edition, while ABC and CBS both covered the story.
According to a recording of the first feed of "Nightly," Kelly, who has come under fire for defending the use of "blackface" in Halloween costumes, was not mentioned.
NBC reports on reports that #MegynKelly is leaving the network https://t.co/pWwsBVbYpM

— TVNewsMix (@TVNewsMix) October 26, 2018
It's worth noting that, at the time all three broadcasts aired, NBC News had not made any official comment on Kelly. The network did report Friday morning on "Today" that Kelly and her lawyers are negotiating an exit from NBC and that "Megyn Kelly Today" had been canceled.
The report on "Today" did not include any official word from NBC on Kelly's departure — but instead cited anonymous sources within the network.
NBC News did not respond to a request for comment.