NBC owned stations complete website rollout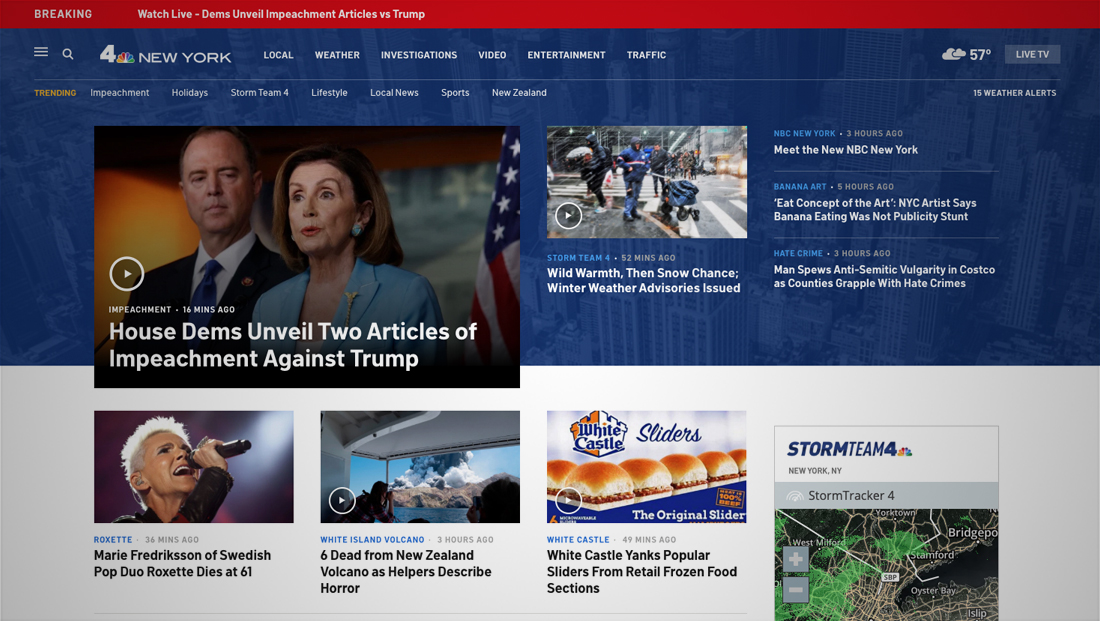 NBCUniversal properties that include NBC and Telemundo stations in 30 markets have completed the rollout of a new website design NewscastStudio first reported on Dec. 10, 2019.
According to NBC Owned Television Stations, the project was completed under 12 months and included responsive Web design and building content management system with API integrations.
Although NBC doesn't mention WordPress by name in its announcement, a quick look at the code shows numerous references to the enterprise WordPress VIP service.
In total, the group overhauled 45 different websites, which include NBC and Telemundo stations as well as NECN.
Over 1,000 local journalists underwent training on how to use the new CMS and create content.
The station group last redesigned its sites in 2008.