Fox News takes dayside HD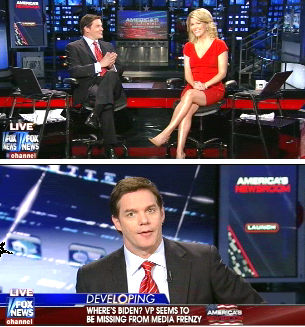 Johnny Dollar reports Fox News Channel has gone HD during its dayside hours with an updated set. The set uses the main Fox News Channel HD headquarters, previously used during the election season, in Studio J.
The new home for Fox's dayside programming gives the talent many locations to shoot from and lots of unique gizmos to play with including multiple monitors and a Perceptive Pixel touch screen.