The background behind Pittsburgh's news set backgrounds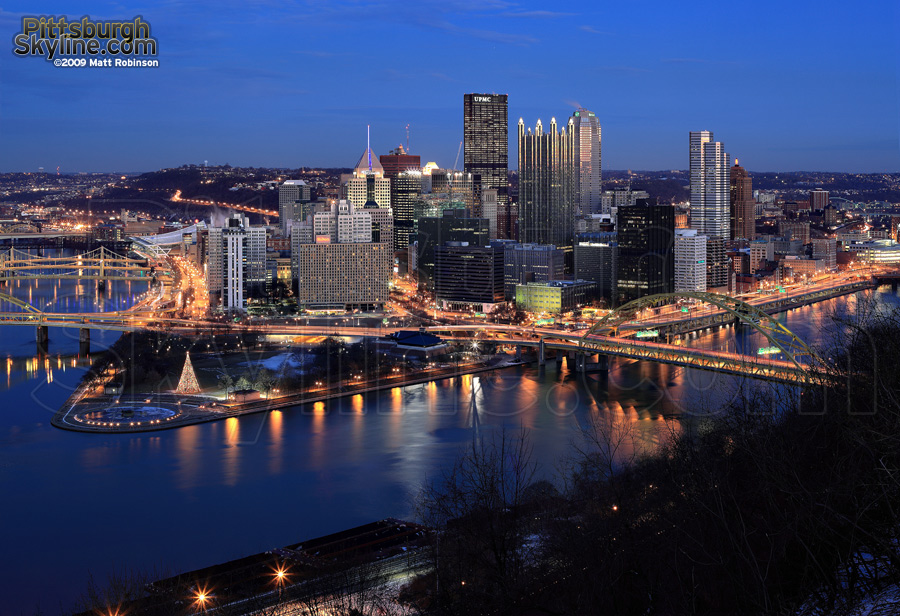 Via TVNewsTalk, there's an interesting post on PittsburghSkyline.com about the photos the site's owner, Matt Robinson, provided to KDKA-TV and WTAE-TV for their news sets.
It's interesting to note the two unique angles used for the different stations. In addition, the WTAE images seem to have slightly richer colors and also seem to show up  better on camera, as you can see in the video of KDKA's newscast above and photos from WTAE at the top of this post.
The photographs are stunning panoramics of one of the country's most photogenic skylines. However, one could still question if two stations having such similar looking backgrounds on the two-shot will be confusing to viewers. KDKA's old look included a branded collage, while the market's NBC affiliate uses a working newsroom as its backdrop, giving it a unique look.
In one of KDKA's set's (many) past lives, the station opted to use dramatic tightly-cropped images of the city's landmarks such as bridges and buildings. Each daypart had a different background and they also seemed to have been colorized a bit to be brighter and bolder.
The latest in design, production and engineering
Subscribe to NewscastStudio for the latest delivered straight to your inbox.