CNN debuts sleek new studio in Washington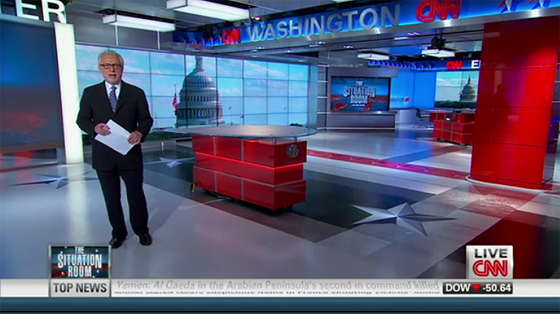 Today CNN rolled out its new election hub and studio in Washington, D.C.
Filling the space of two former studios, the new studio spans 2,200 square feet and includes over 100 monitors.
Clickspring Design provided the design for the space, and has worked with CNN on many projects including recent upgrades in Atlanta.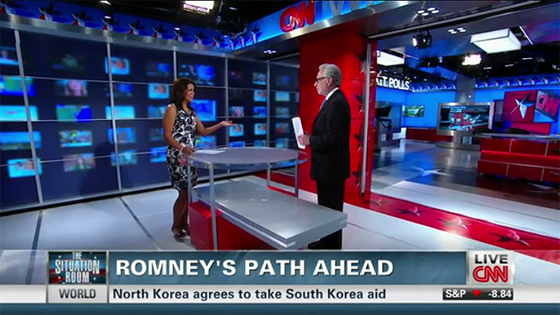 A unique feature of the space is a glass divider wall, able to turn the space into two separate studios. This will be used when CNN needs to produce two programs out of Washington, such as for CNN and CNNI.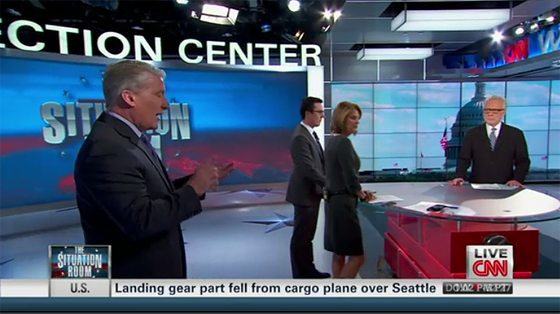 The studio includes a large rear projection screen, a 8×4 monitor array and over 2,500 feet of color changing LED lighting.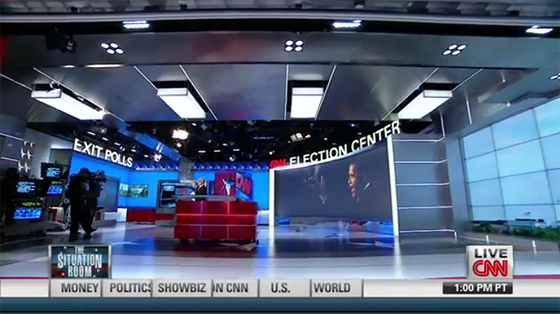 Included in the space are multiple standing and sitting positions, including two pods and multiple conversation areas.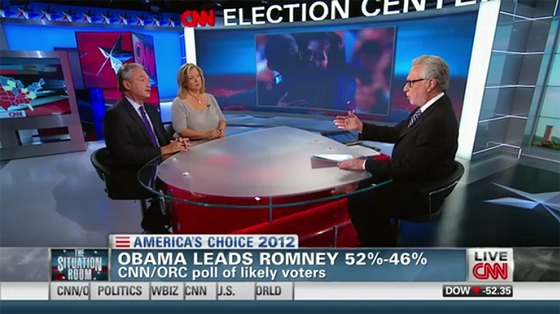 John King will love the new studio, as it includes two "magic walls." We'll see if they provide any fun moments on election night.
CNN has already decked the set out for election night, complete with stars, patriotic colors and branding elements.
Overall, the new combined studio is a major upgrade for CNN. We'll see if all the features are used, such as the two studios at once feature.
The design is sleek and very polished, matching the CNN studio in Atlanta. Now, only New York City remains to be upgraded…