Golf Channel's 'Morning Drive' tees off new set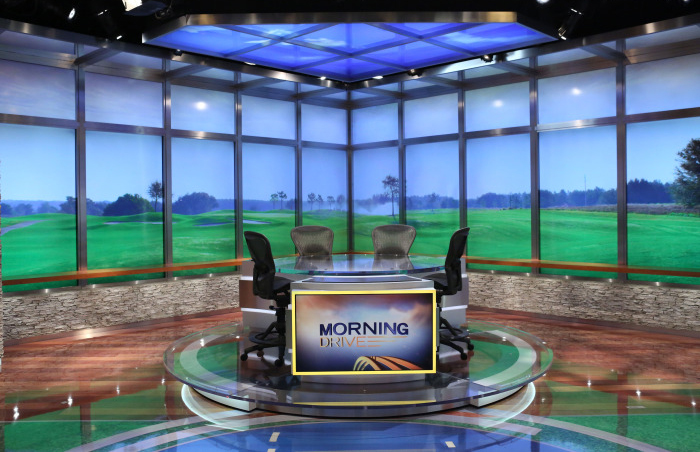 Christened Studio AP after famous golfer Arnold Palmer, Golf Channel unveiled its new "Morning Drive" home this week.
Nearly four times the size of the previous home, the new studio packs a great swing. A timelapse video of installation is available here.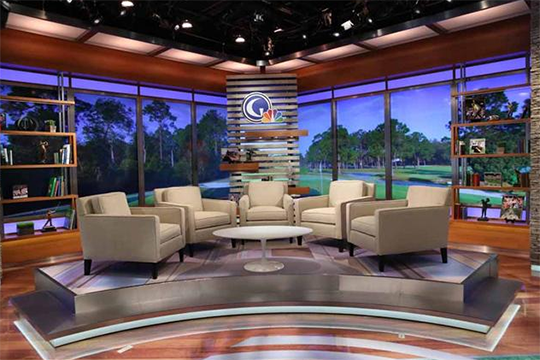 The new studio was designed by Jack Morton PDG and fabricated by Mystic Scenic and will debut Feb. 4 along with a new show format and seven day time slot.
The studio is a 360 degree space, divided into four dedicated sets: a main anchor desk, an interview area, a product demonstration area and a news update desk.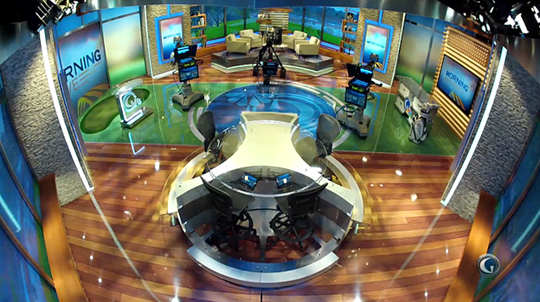 The former home felt like a set Don Imus would use, full of tchotchkes and large radio microphones. The new setup feels roomy, allows for more interaction and allows for a bigger panel.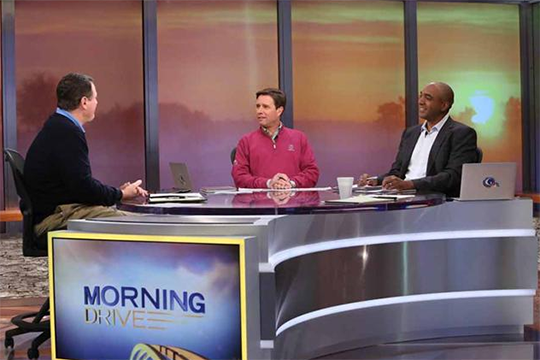 A unique feature of the studio is panoramic video backdrops throughout.
"The studio will make viewers feel like the 'Morning Drive' cast is broadcasting from just inside the picture windows of their local clubhouse," said a Golf Channel release.
This is accomplished using 20 90″ and 10 52″ monitors around the studio perimeter creating morning vistas of golf courses.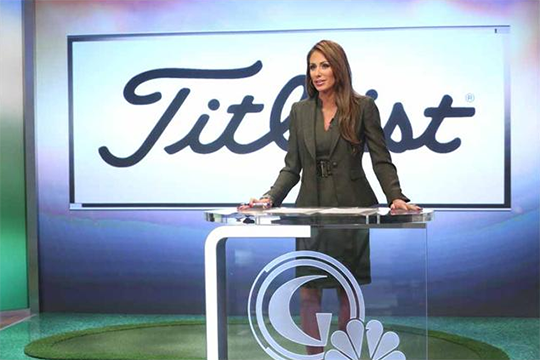 The new set works in the updated Golf Channel NBC brand and matches the other Jack Morton PDG designed studio for "Golf Central." Carrying over the wood, intricate floor design, technology and warmth; this studio fits with the Golf Channel vibe.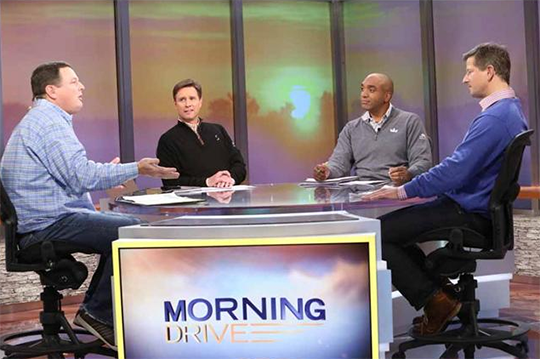 It is interesting to note, the anchor desk is very similar to the new "CBS This Morning" desk, shaped as a Y with a circle on top. We'll see if this is this years "in" shape for desks…