'Today' Emmy backgrounds add sparkle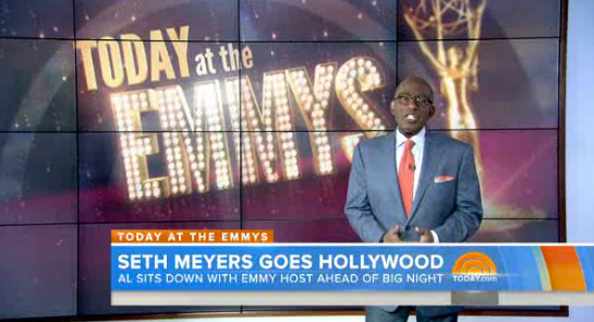 NBC's "Today Show" marked its coverage of the 2014 Emmy Awards with a special graphics package dominated by purple backgrounds and 3D marquee-style lettering.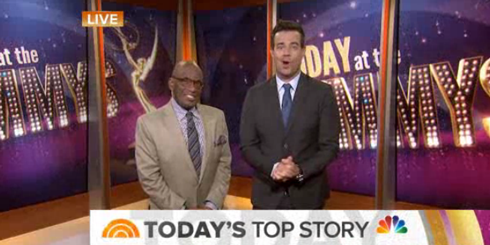 The graphics, which were primarily used as backgrounds on the video walls in the network's Brokaw News Center in Los Angeles.
On Monday's show, Al Roker appeared in front of the video panel wall, while on Tuesday, Roker was paired with Carson Daly in the corner of the studio in front of the vertically mounted video panels.
The graphics incorporated subtle arches against a purple and maroon colored background with animated bursts of light that gently fluttered downward — somewhat reminiscent of snow.
The words "Today at the Emmys" dominated the foreground of the graphics, with the word "Emmys" rendered in marquee style lettering with lightbulbs.
The rich color scheme of dark purples and reds was an interesting contrast to the show's typical blend of oranges and blues that also, in some ways, matched the graphics used during the actual Emmys broadcast.