Stephen Arnold Music creates themes for 5 CCTV channels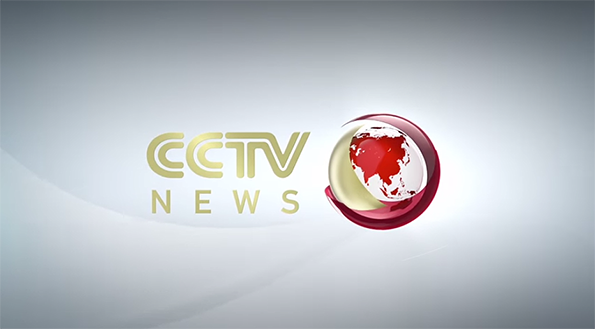 CCTV rebranded five of its international channels this year with sonic brands from Stephen Arnold Music.
"These are the jobs that you dream about," said Chad Cook of Stephen Arnold Music.
The new themes can be heard on CCTV English, French, Spanish, Russian and Arabic, and include a comprehensive music package that's shared between them with unique themes targeting each channels unique audience.
"We were involved in a top-to-bottom rebrand of one of the largest global news organizations anywhere: The music we made is being heard on channels that reach billions – not millions – of homes worldwide."
The music was just one part of CCTV's larger international rebrand, with updated motion graphics and scenic design also debuting. Flint Skallen, a German agency, oversaw the whole process and vendors.
The Process
Through multiple trips to Beijing, Stephen Arnold Music was able to work with CCTV to understand its musical needs.
"The visual artistic concepts rendered by design firm Flint Skallen were founded in the ancient Chinese principle of yin and yang, wherein apparently opposite or contrary forces are actually complementary. Back in Dallas, Stephen Arnold Music's team of composers always scored to picture, synchronizing their original themes to Flint Skallen's striking visuals," said a SAM news release.
For the overall direction, Flint Skallen aimed to capture CCTV's core values of balance, international and multi-perspective.
Stephen Arnold Music worked to capture these concepts, giving each channel a foundation of percussion and rhythmic instruments.
"Beats and rhythms have a primal quality that binds people across all regions, and connect on an international level," said Cook. "Although each channel's theme had to be distinct, the challenge was to not make any of them overly culture- or region-specific."
Channel IDs
The overall branding takes on a cinematic feel with emotional elements and modern strings. Throughout, a distinctive four-note signature is used to connect the CCTV International channels.
Global Reach
"To work on this level, you have to do the research," said Stephen Arnold. "You never write a single note or beat without having to answer, 'Why?'
Stephen Arnold Music has worked with many international clients, including CNN.
"Creating these themes may have been our most challenging project yet, but we loved every minute of it," said Arnold. "The CCTV International sonic brand has a sense of sophistication, beauty and artistry to it, and at the end of the day it was fun to create. Assignments like this add to our love and passion for what we do."
International News Opens