ABC L.A. broadcasts news from outside after bomb threat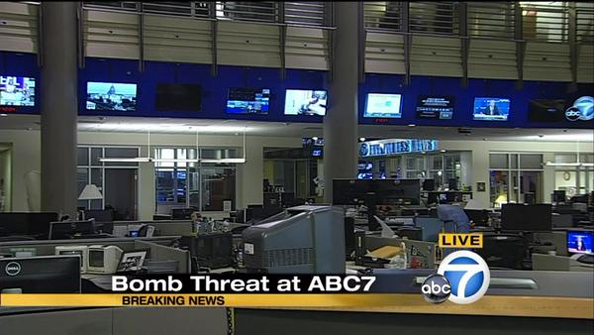 After a bomb threat forced the evacuation of KABC-TV, the ABC O&O in Los Angeles, and several nearby buildings, the station was forced to broadcast its news from outside.
The station scrambled to get the newscast on the air, using its satellite truck as a makeshift control room and having anchors stand in the grass using handheld microphones and cameras sans teleprompters.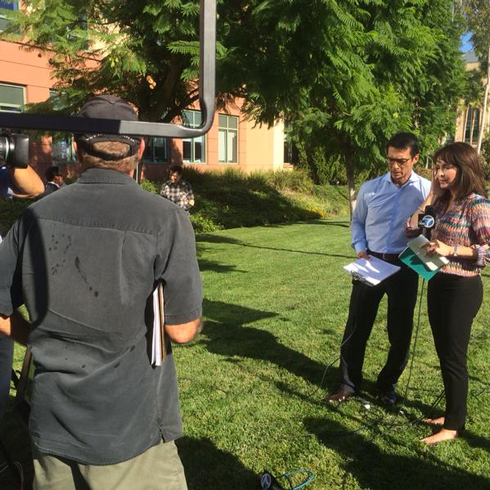 In addition, the lack of access to advanced graphics systems, weather updates were delivered from an iPad.
The station maintained a live camera feed from inside the building — giving viewers a view of a deserted newsroom.
The station and surrounding buildings were eventually given the "all clear" after a thorough search that includes bomb sniffing dogs and staffers were allowed back in the building for the remainder of the day's newscasts.