Houston station donates anchor desk to high school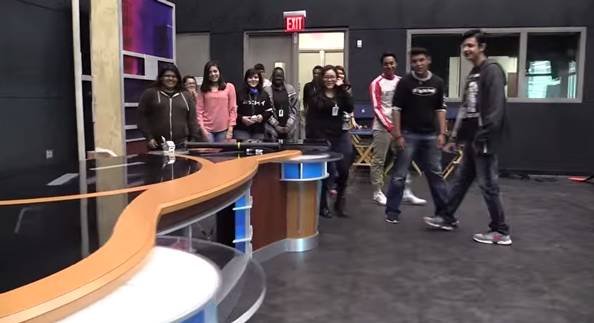 Houston's ABC affiliate KTRK-TV has donated its old anchor desk to the Dr. Kirk Lewis Career & Technical High School.
The station, which debuted a new set in September, worked with Andrea Nguyen, a former KTRK-TV production assistant, to get the anchor desk moved to the school from the station's studios.
The anchor desk will be used as part of the school's video production classes.
Watch the anchor-desk-on-the-move in this video: