Houston ABC launches new look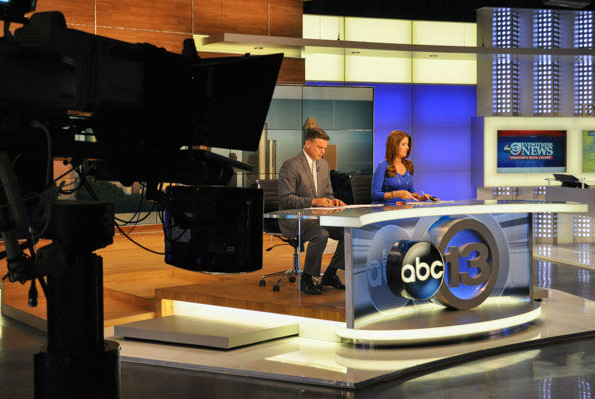 KTRK-TV, the ABC O&O in Houston, launched a new set from Clickspring Design on Sunday.
The set design includes a contemporary anchor desk fronted by the ABC 13 logo with a 6×3 video wall camera center. The area includes wood paneling, a hanging silver header and backlit paneling.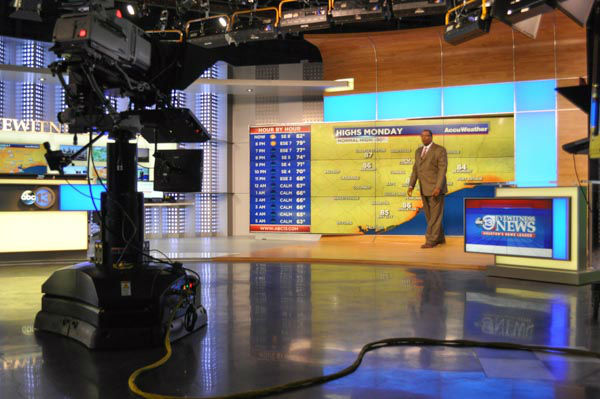 One of the more unique elements of the set design is in the weather center, where a series of angled columns are pierced by holes of backlit color. These dots then reflect on the sets sleek metal finishes to create a glowing effect.
The weather area includes multiple monitors and a standing desk. To the right, a secondary 4×3 monitor wall and smaller pod complete the area,  framed by a curved wood header with backlit panels.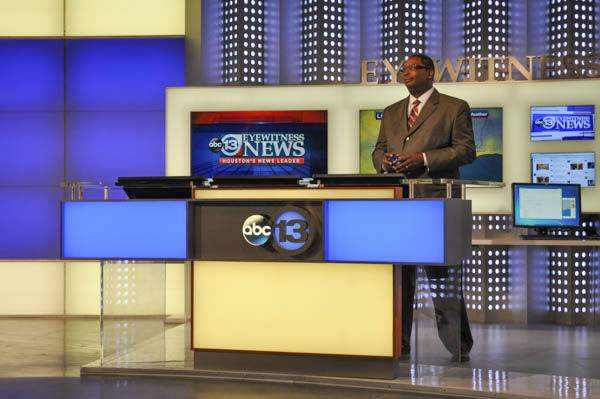 The set also includes a circular desk, which will be used by some sports programming, and a social media area.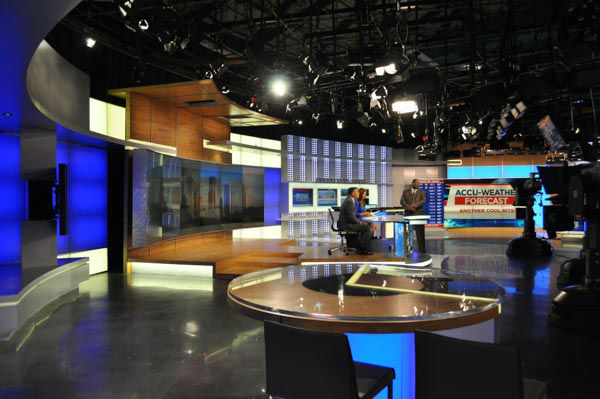 The station is one of many ABC O&O's receiving updates this fall, along with WLS-TV in Chicago and KABC-TV in Los Angeles.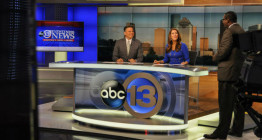 Set Design
KTRK-TV
View a gallery of this project…