'Dateline' creates online 'addendum' to Cosby special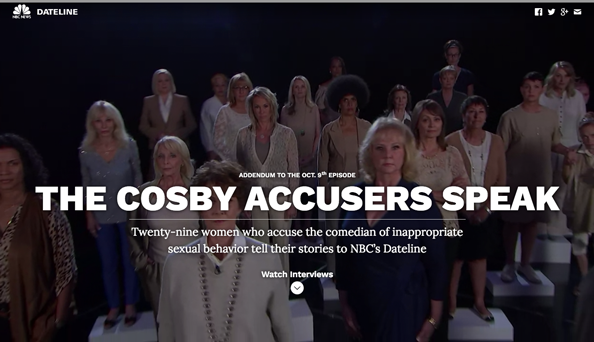 To accompany its interview with 29 women who are accusing TV star and comedian Bill Cosby of inappropriate sexual behavior, NBC News' "Dateline" created an online addendum to the story that focused on showcasing the group as a whole as well as individuals.
The addendum opens with a full screen video clip that starts tight and pulls out to reveal all 29 women standing on white boxes against a black cyc with dramatic backlight hitting most of the women's hair.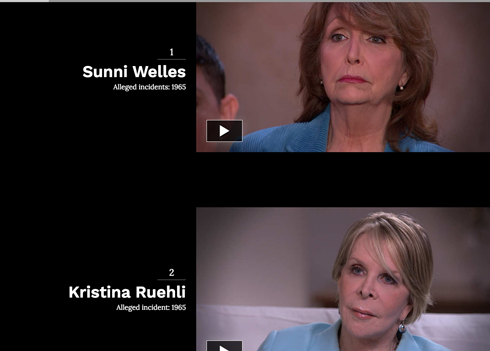 Below this, each woman has an individual section of the page along with a video.
The look of the video background was also mirrored in the promos NBC used to advertise the special, with each woman appearing as in an individual headshot taken from the interview video with a 3D effect applied.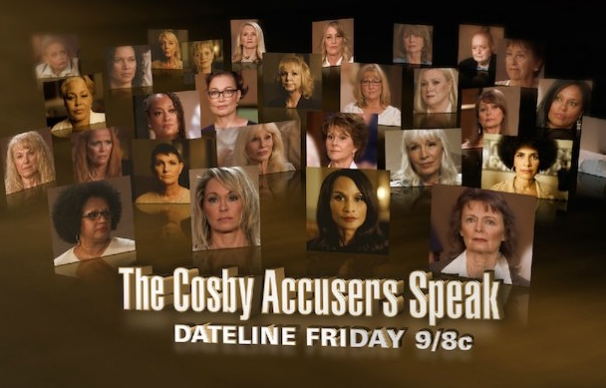 Both the addendum and promo design allow NBC to showcase the number of accusers included in the sit-down interview with Kate Snow (though only about half of the number of women who have publicly accused Cosby participated) while also allowing each of their individual stories to be broken out and viewed.
The full page can be accessed online here.
For the interview, NBC arranged the 29 women on a three-tier, carpeted riser with Kate Snow on a high stool facing them several feet away.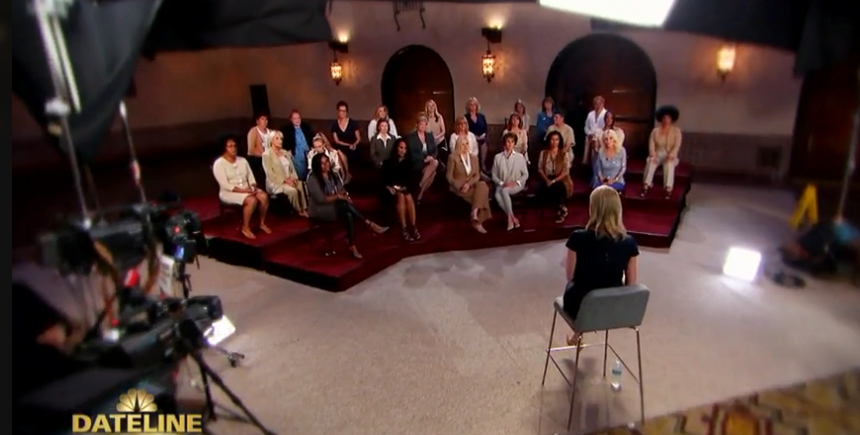 Cosby, who has not been charged with any crime, has not responded publicly to any of the accusations and none of the alleged incidents, some of which are decades old and were not reported at the time, have been independently corroborated.